Built for Today's Workforce
Fueled by in-depth customer insights drawn from active autoworkers and specially built for today's automotive workforce, the Dickies Automotive Shop Collection features new innovations while maintaining the advanced level of quality, durability and comfort that working professionals have come to appreciate from Dickies.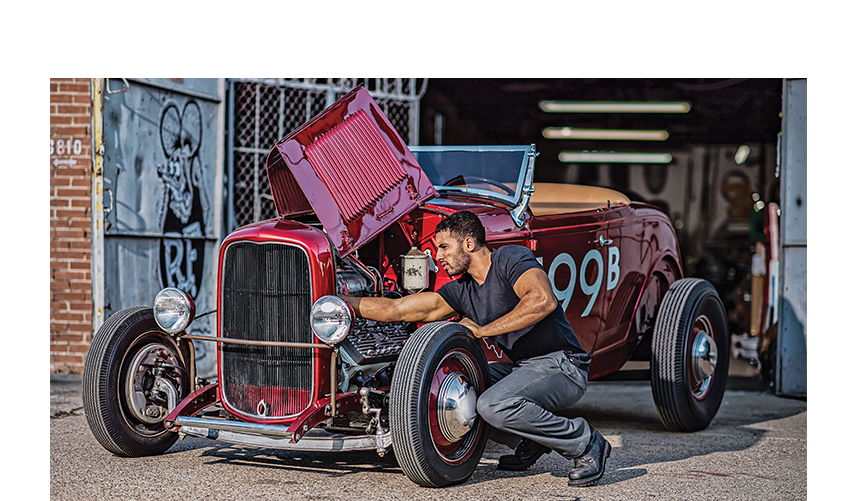 Innovative Quality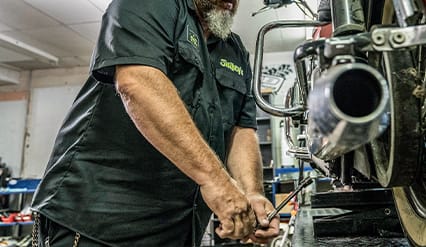 The Fit
Our unique fabrics, features and fits will improve the comfort, mobility and performance of the worker. Workers are like athletes. They need to stretch, reach, bend and climb, therefore we created a line that will ensure they can perform all activities on the job.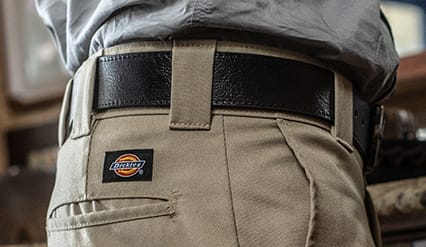 The Fabric
The Auto Mechanic Collection is built for today's workforce. In addition to our easy-care, wrinkle-resistant and stain-release fabrics, the new line features lighter weight mechanical stretch breathable fabrics, advanced cooling mesh technology, moisture wicking that provides comfort to the workers— delivering enhanced innovation through construction and fabrics.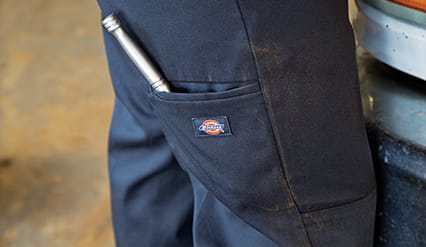 The Function
Continuing our legacy with our new field-proven, purpose-built automotive collection, every detail is engineered with the comfort of the worker in mind. Equipped with features like Flex fabric with wicking, stain release and wrinkle resistance for comfort and easy care, as well as, easy access multi pockets to meet the demands of the job.