Dickies History - A Trip Through the Advertising Archives, 1922 - 1940s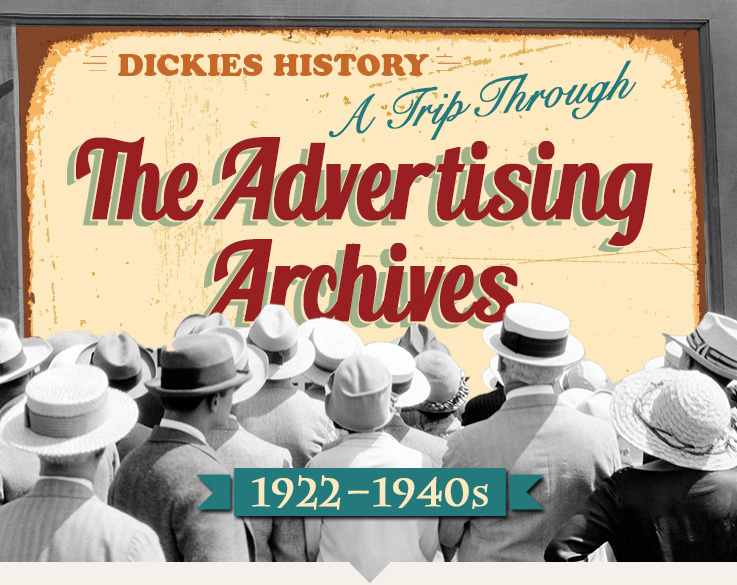 June 10, 2016 – Dickies advertisements have a rich legacy of capturing the American worker's spirit since our inception in 1922 as a small denim bib overall company. Dickies products have evolved through seasons, styles and trends, but one constant remains true - an unwavering commitment to quality and durability from the world's leading performance workwear brand. C.N. Williamson and E.E. "Colonel" Dickie founded the company with the belief that every piece of Dickies workwear would stand for the quality, toughness, and pride that embodies the spirit of the American worker. Take a walk down memory lane with us and get a glimpse of our cultural history.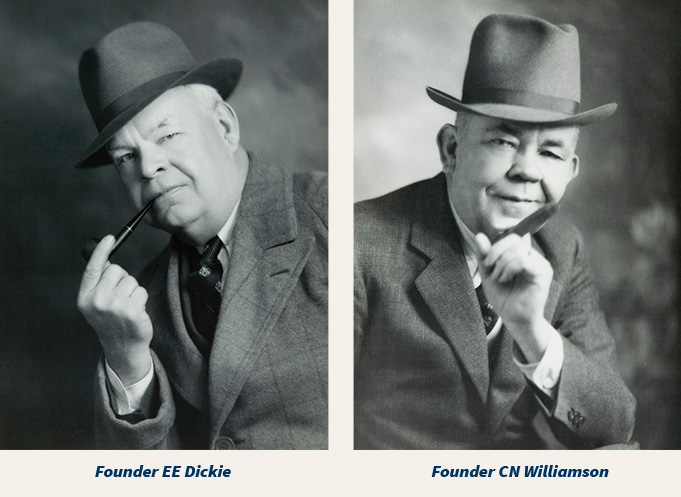 From 1922 – 1930, Dickies was focused on producing quality workwear for workers and ranchers in the Southwest. Radio advertising, the company's first foray into modern marketing, began in the early 1930s. During the early 1940s, Dickies was sequestered by the U.S. Armed Forces to make nine million military uniforms and halted consumer production.
"Every garment we produce will be worn by someone who is helping to win this war - we are the soldiers of supply." - Dickie
After World War II, the Dickies line was back to selling to consumers and the brand grew to include ladies and boys clothing. The best-selling workwear? Matching work sets in tan, grey and green – reminiscent of wartime uniforms.