Making Wine to Bring People Together
Meet Ross from The Austin Winery
How it Began
Founders
Ross, Cooper & Matt
Ross's Position
Owner, CEO
Ross McLauchlan describes wine as his passport to the world. "If you drop me anywhere with a bottle of wine and a soccer ball, I feel like I'll make friends and have dinner with somebody wherever I am," he says. He has always seen wine as a means to bring people together. Ross is the founder and CEO of The Austin Winery, a unique and approachable Texas winery focused on bringing people directly to the craft of winemaking and to the joy of connection.
After working for years in the wine industry and noticing that California was saturated with wineries, Ross decided to start his business in Austin, Texas. Through its unique location, the winery opened up new doors for winemaking exposure, education, and enjoyment to the Austin community.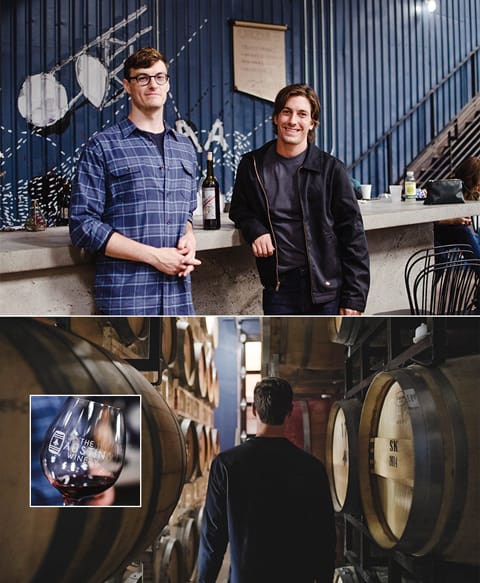 Ross started out his business with less than ideal equipment in a rough site, but his team took the setbacks as an opportunity to hone their craft and truly practice the art of winemaking.
"We really bootstrapped it. I think that if you can make good wine with bad equipment and get people to come to a bad location, then you did it."
While honing their craft through trial and error, Ross and his co-founder, Cooper, were grateful for the previous experiences, apprenticeships, and mentors they found in the wine industry. "[We] were both lucky enough to have good mentors in the industry before we got to this point. So, we like to think we semi-knew what we were doing," Ross says. Community is even a central theme in the wine industry, itself. "One of the best things is that … [the experts] … in the industry are really generous with their knowledge [of wine making] and there's no secret barbecue recipe."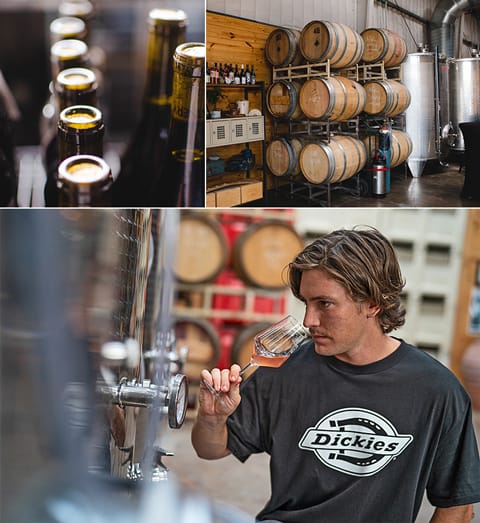 What They Do
When the Austin Winery creates each new wine, they create its full story as well, from the vineyard to the bottle. People are invited to experience this process and the full background of the production of wine. To Ross, it is important that people see the hard work of wine production, rather than only imagining a magic wand. He knew that to encourage people to engage, he could emphasize the quality of production while keeping the process approachable.
"We're just making an alcoholic beverage, and we want to do so in a way that's thoughtful, not exploitative with nature, and that brings people together," says Ross.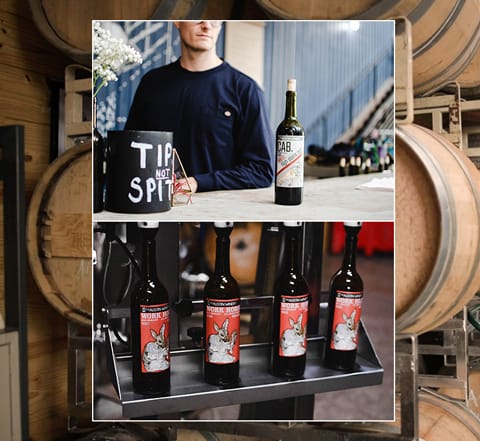 Why They Do It
To Ross, wine has always been less about snobbish experiences and more about connecting with people. In a culture where the idea of wine can be constrained to fancy dinners, Ross describes his own experience, "My exposure to wine was more, you know, grilled cheese and tortellini. Regular daily food and wine... I wanted people to have that experience."
Ross describes wine as a universal language, spoken by all kinds of people from different places in life.
It's about connection. It's about connecting with people. Wine is wonderful on its own, but I always say it's best when paired. You can take that however you want, but it's paired with food, paired with music, good company.
To Ross, the company is about more than the wine. It's about people being brought together, whether it be through a shared bottle or unique experiences. He says, "We're not here for the wine. We're here for each other, and [the wine] should be an enhancement."
Follow The Austin Winery: Website | Twitter | Facebook | Instagram