Bryan Baeumler Built to Work Series: Table Saw Safety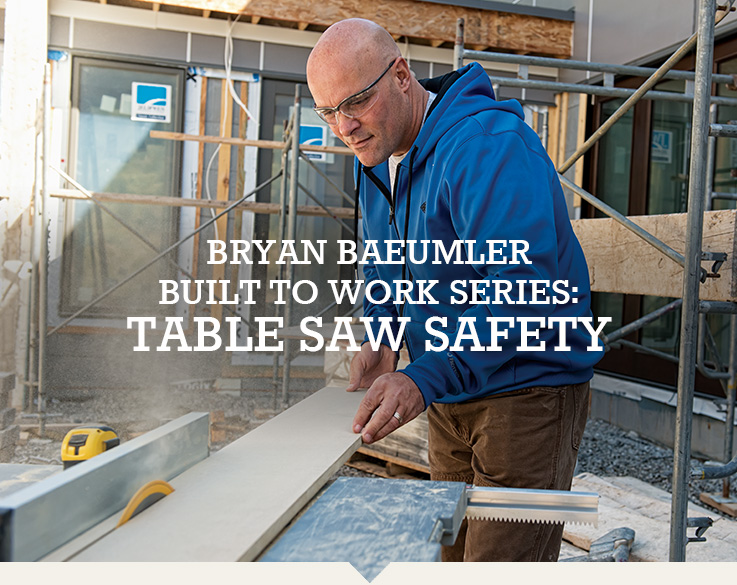 July 1, 2016 – A table saw is the most commonly used tool in a woodshop; add to that the power of saws and the dangers it presents, and we can easily understand how improper use of the table saw ranks high as the cause of many woodworking accidents. Dickies fan and House of Bryan star, Bryan Baeumler shows how to properly use a table saw to keep your woodshop accident free and built to work.
Photo Gallery
A day in the life of veteran contractor and House of Bryan star Bryan Bauemler.