Bryan Baeumler Built to Work Series: How to Patch a Hole in Drywall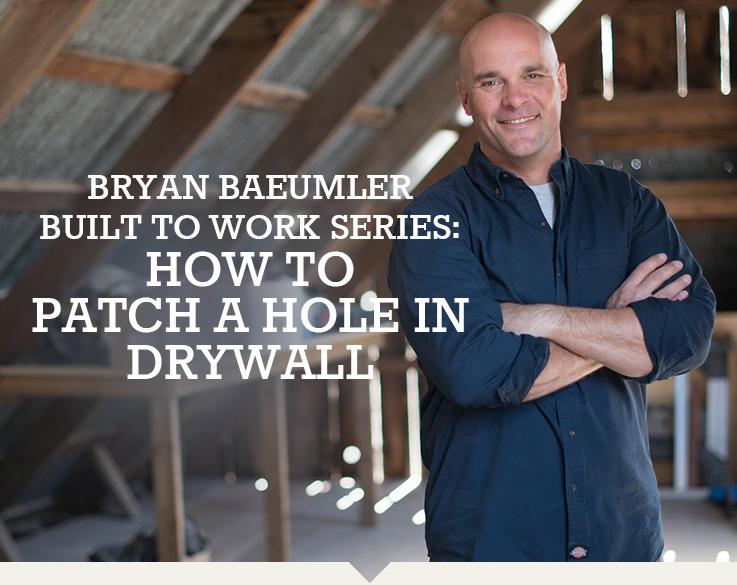 May 13, 2016 – Looking to patch things up but not sure where to start? Don't find yourself creating more work than you had when you started. House of Bryan star and Dickies enthusiast Bryan Baeumler shows how easy it is to patch a hole in drywall that is built to last.
Photo Gallery
On the jobsite with veteran contractor and House of Bryan star Bryan Bauemler.
Shop Bryan's Style
Patching Tip
How to patch a hole in drywall