Eric Jackson: Competes in World Championships
San Juan, Argentina
I am 54 years old and first made the USA Kayak Team in 1989 at 25. My first World Champion title came in 1993, the year after I competed in the Olympics. That was the beginning. As time moved on, my sponsors assumed I was too old to be competitive as far back as 1999 when I had an 11th place finish in that year's World Championships. However, I was far from finished winning my next World Championships in 2001 and having a dominant streak for the next 10 years, winning most of the events I competed in.
In 2015 I failed to make the USA Team for the first time and would have to sit on the sidelines. I was able to watch my son and daughter, world-class in their own right, win World Championship titles, but at 51 – was I done?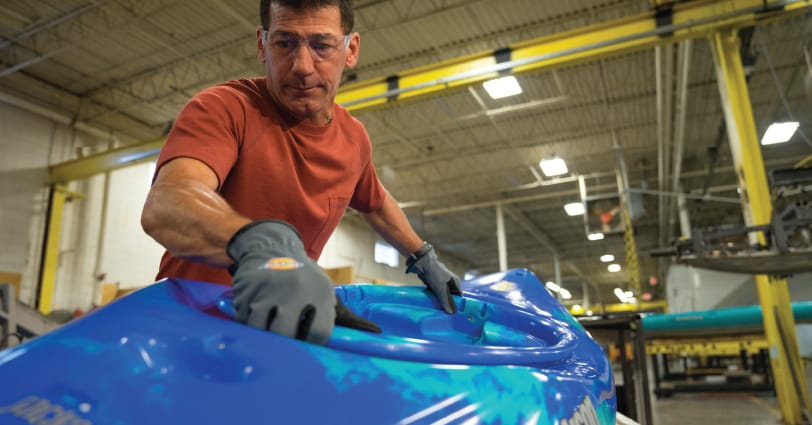 In June 2017, I trained hard and it paid off as I won a spot on the USA Team once again at USA Team Trials in Buena Vista, Colorado. My focus now turned to the World Championships taking place in November in San Juan, Argentina, on the San Juan River.
Like usual, I wore my long sleeve Temp iQ Cooling Tee on and off the water every day for the month I was in San Juan. On the water, this shirt works because it kept me warm against the cold water as a layer under my dry top. Off the water, I stayed cool and protected from the sun without having to change clothes. The quick dry and wicking character of the shirt make it a perfect tool for me to focus on my training and not worry about being hot or cold and changing clothes four times per day.
The World Championship's opening ceremony was held in the city square with all of the important Argentinean dignitaries speaking one after the other, followed by some epic cultural entertainment. I am the same age as most of the parents of the athletes. Realizing that was something that motivated me, showing that being competitive in a sport isn't about age, but about the training, skill and mental fortitude that gets anyone to the top of a sport to begin with.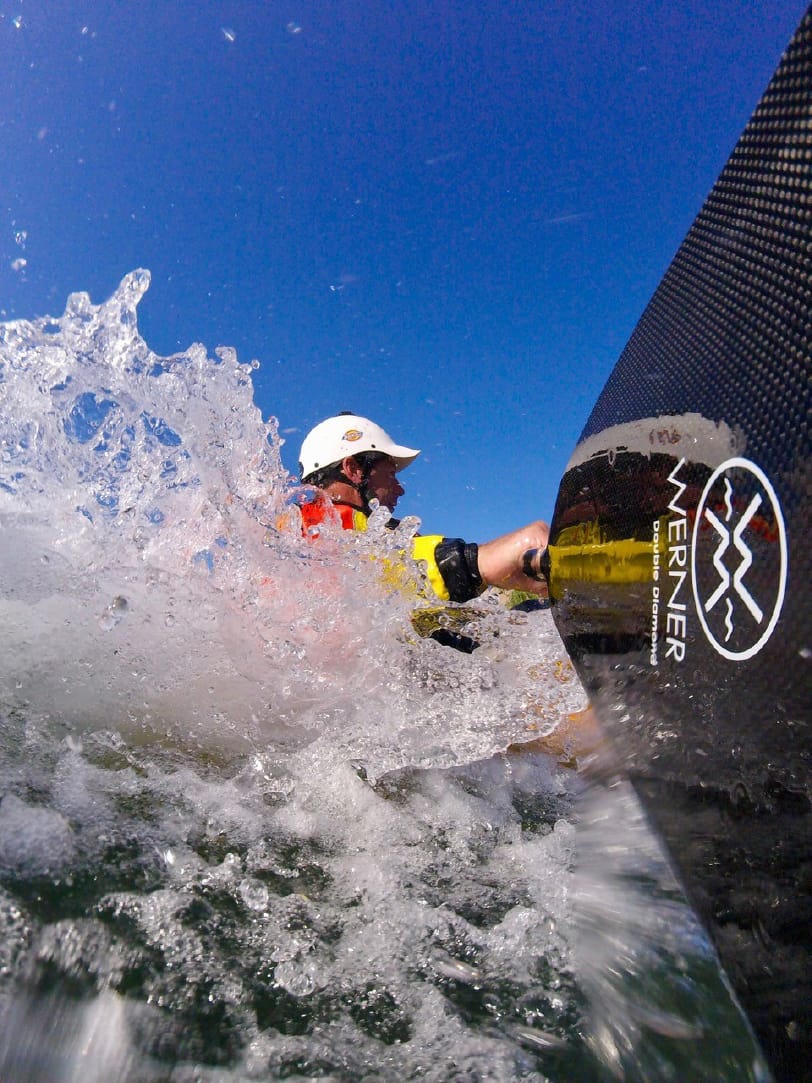 I was nervous this year, like I haven't been in a long time. I found a training slot in the early morning that got me about five times the number of practice rides I would typically get during the day by starting at 4:30am. I was alone for that hour and a half. It didn't grow light until 6:00am and that is when other competitors began to show up on the water.
The competition was fierce with the best athletes from 25 countries. This was my second time competing against my son, Dane, in a World Championship. In 2013, Dane won his first senior men's title and I placed eighth. This year, Dane won the preliminary rounds, while I made it into the quarter-finals with a solid second ride but low scoring first ride.
During quarter-finals I flushed out of the hole in my first ride, scoring only 300 points. I would need at least 1,000 points on the next one to make the semi-finals, but I only received a 900 point ride which placed me at 15th. My consolation prize was that I would get to watch semi-finals and finals from the announcers stand, calling out the rides for television audiences.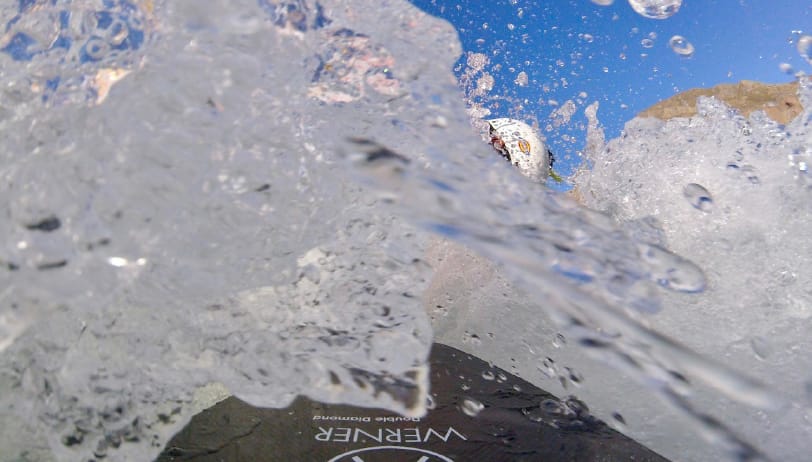 Dane won both quarter and semi-finals and seemed unbeatable. In the very final ride Quim from Spain threw a pretty strong ride to upset Dane's run and his quest for three world championship wins in a row.
At the close of the championships, there were some after parties to attend but characteristic of my family, we turned our attention to the next World Championship which will take place in Sort, Spain in 2019. In that same location in 2001, I won my second World Championship and plan on being back on that river again 18 years later.
See you on the water!
EJ