Staying True to Barbershop Traditions
Meet Jorge from Fort Worth Barber Shop
I went through countless jobs and didn't really know where I was going, but 6 years after high school I finally found a career path that really suited me."
Jorge Gonzalez has been a barber at Fort Worth Barber Shop for two years. It was not a clear path for him to get where he is now though. Eight years after high school he didn't know what he wanted to do with his life but got an opportunity to go to barber school and he took it. He worked hard and smart to get to where he is today.
"I got to this role by meeting up with Jonathan, the owner of the shop, when I was in barber school. I reached out to him and asked him if I could watch the other guys cut hair to just learn and pick their brains and he said yes."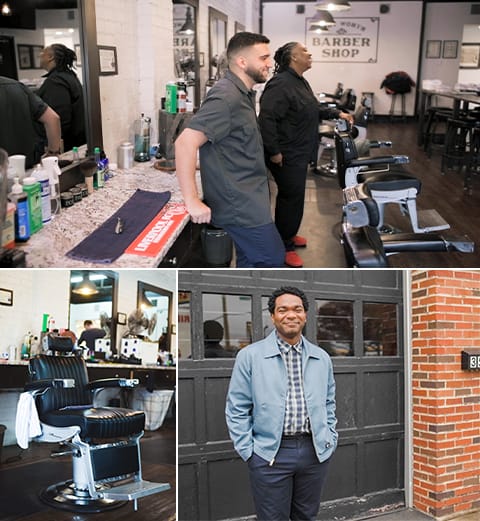 While Jorge was still in school, Jonathan reached out to him and offered him a place on his team once he got out of barber school and he happily accepted. He loves the sense of community he gets with his job.
I get to interact a lot with the community and show them the traditional barbershop experience. We put a lot of effort into focusing on each and every client to know them on a personal level, build a lot of connections and network. We have our own little Fort Worth barbershop network here in the city and it's really, really enjoyable."
Jorge describes a traditional barbershop experience as one that really focuses on the services and interaction with each client. At normal places, it's very in and out and it's all about volume. Not at Fort Worth Barber Shop. Whether you're getting a 30-minute hot towel shave, a 45-minute cut and beard trim, or anything in between, it's all about personal interaction and attention. Going along with the personal connections, Jorge likes that the barbershop is just like the ones that existed years ago.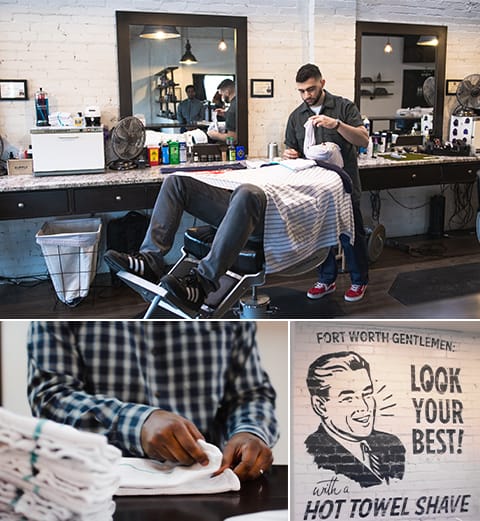 You get so much exposure being at the shop it's almost in a way like back in the old days when barbershops were kind of the hub. Before social media and everything people went to the barbershop to find out what was going on in the world, to have interaction and dialogue with other people, and it's something you don't get to have a lot in other career paths."
He perfects his craft by being willing to learn and open himself up to criticism. He takes extra courses and learns as much as he can. He expresses the extreme importance in exposing yourself and taking advantage of those types of opportunities. Jorge wants to pass that knowledge on to other people wanting to either follow in his footsteps or reach other goals. Besides learning, he encourages networking—both skills he has learned from the position he has today.
If someone really wants to focus in on their passion, it's important for them to always be willing to learn and reach out to people. People are much more welcoming than a lot of people tend to think. Really in any profession just reach out to people you look up to because 9 times out of 10 they'll always be willing to give you some advice, give you some help or even take you under their wing."
Jorge has come a long way since watching the other barbers in the shop while going to school. Maybe one day he'll have someone come in and watch him to pick up his craft, and he'll take them in open arms to grow another young person passionate about becoming a barber.
Check Out Fort Worth Barbershop: Website | Facebook | Instagram |