Introducing Austin-Based Glass Blower
Meet Katie from Ghost Pepper Glass
Who They Are
Founders
Katie, Shara & Lauren
Fun Fact
Named after Katie's dog, Ghost Pepper
For Katie, one of three owners and founders of Ghost Pepper Glass, the obsession with her craft didn't start like you might think. No mentors, no passage of the craft from one generation to the next - it all started on an island in Malta when her family decided to take a trip with an improvised tour guide.
"Randomly, was visiting there and decided to just pay a taxi driver to show us around the city and ended up in a shop. I fell in love and said, that's what I was going to be when I grew up."
It wasn't until a few years later that she made her first cup in a Chicago glass-blowing studio and, from there, she was hooked.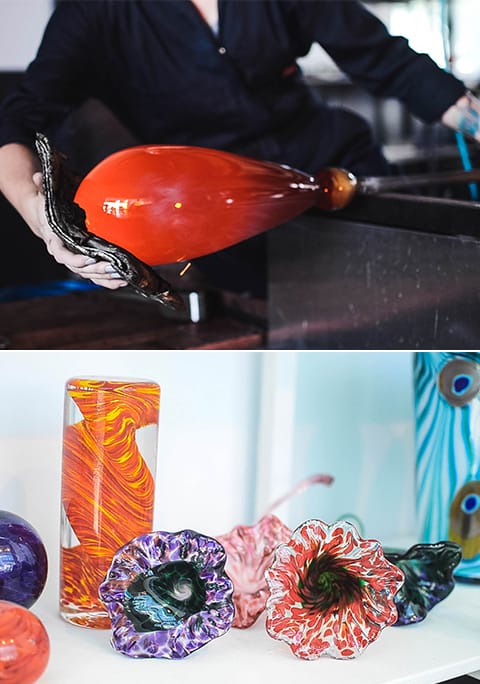 What They Do
Katie started honing her craft early, taking summer-intensive courses and taking an interest in technique and consistency over artistry for its own sake. She hopes that the combined experiences of herself and her co-founders can give their students freedom to expand and grow as individuals.
"I've never really focused on myself as an artist," Katie said. "I've spent a lot of my career before building a studio working for other people, fabricating their work and honing in and making each one perfect. So that's really how I've gotten to the skill level I'm at."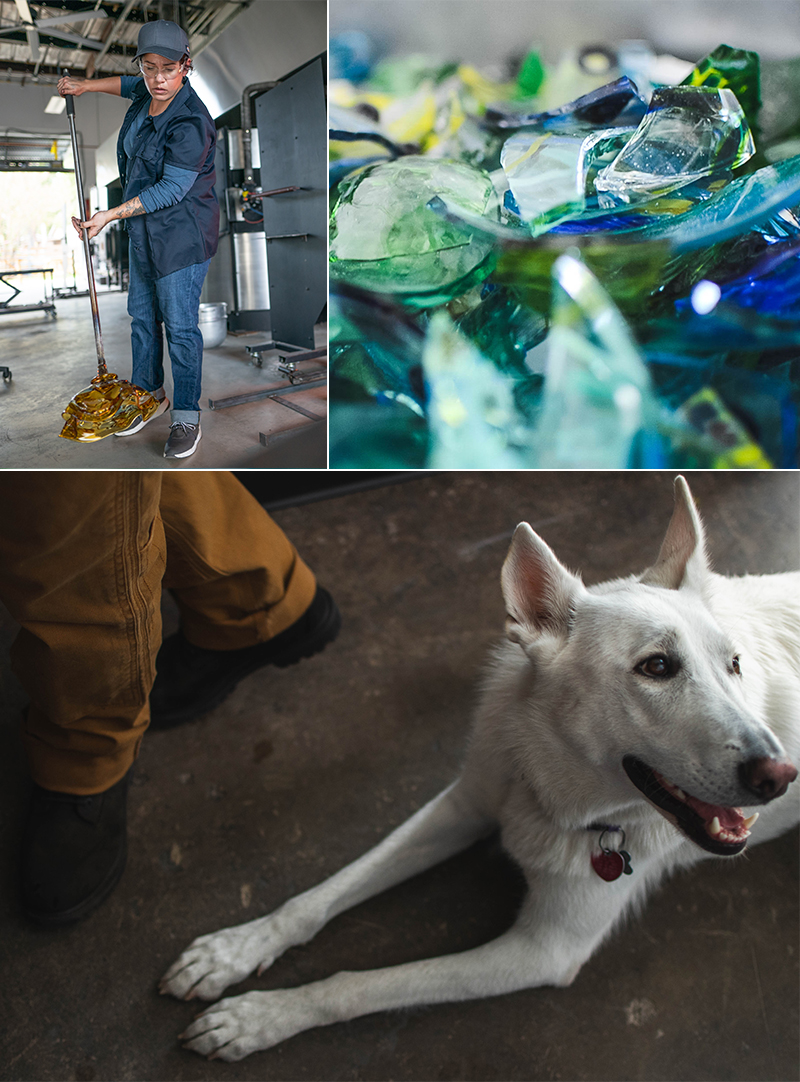 Why They Do It
In a space that came together because of a shared enthusiasm and passion between herself and her co-founders, it's important for Katie and her team to inspire others. Whether it's hosting hands-on training in the shop or putting on demonstrations for people passing through, stoking enthusiasm in others and putting it back into her own work is part of the process.
"As the owner of this business, I really love making everyone's experience with glass awesome," Katie explained. "I want them to see what we saw and what we continue to see every day. The excitement we see in them reinvigorates us to get back in there and do bigger and better things."
The pursuit of perfection, though, is never the point. In fact, Katie argues that it's the little nuances and imperfections that make anything that comes out of her shop special.
"It'll inevitably look a little off," she explains. "It's handmade! That's the beauty of what we do."
I really love making everyone's first experience with glass awesome and want them to see what we see.

Katie, Ghost Pepper Glass
Follow Ghost Pepper Glass: Website | Twitter | Facebook | Instagram