Sharing His Culture Through His Passion
Meet Erik, The Artist Behind Galleria De Gomez
As a long-time local to Fort Worth, TX, Erik Gomez has brought major creativity to the area. Known for his work as an artist, designer and printmaker, Erik takes inspiration from his Mexican roots to create work that resonates with his hometown culture.
See some of Erik's favorite works and the story behind them: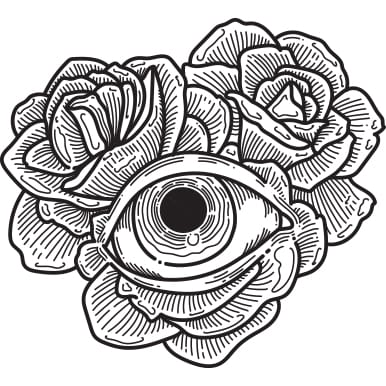 Ve todo en Color Rosa
July, 2019
Roughly similar to "seeing through rose-colored glasses," this idiom is used to describe a person with an unwavering positive view on the world. I've learned that the eyes are the first to tell you whether a person sees beauty and positivity in everything; they blossom wide, stare deep and intoxicate just like roses. This design is a visual representation of those eyes.
Besos de Mariposa
July, 2019
This idiom most literally means "butterfly kisses." These kisses flutter and are light on the skin like the touch of a butterfly. More specifically the wings on this design are of a Monarch butterfly, which are known to migrate vast distances as the seasons change; I like to think that these kisses can do the same, and reach my loved ones far away.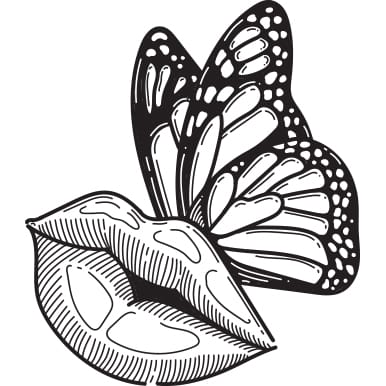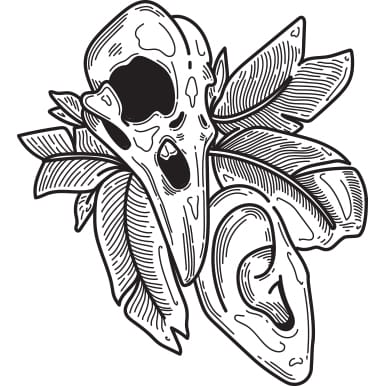 Me lo dijo un Pajarito
July, 2019
This idiom has the same meaning as "a little birdie told me." Growing up, this was not a necessarily positive saying to hear because it was nearly always followed up by a nasty rumor. I always envisioned what's shown in this design; a deathly bird whispering things in my ear that were sure to give me chills.
Me das Mala Espina
August, 2018
"Mala Espina" means bad thorn. This idiom is for those who make you uncomfortable, cautious or give you any prickly feelings that tell you to stay away. Saying this to someone is a clear way to tell them that you are keeping your guard up around them.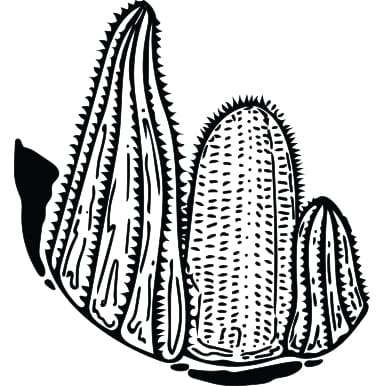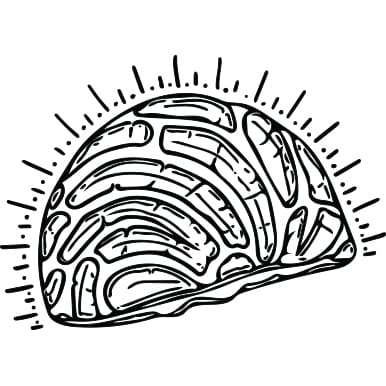 Eres un Pan de Dios
August, 2018
The literal translation for this saying is "You are a bread of God" which essentially means a blessing. I have strong ties to this idiom, as I would often hear this from my grandmother who never shied away from letting me and the rest of our family know how blessed she was to have us. The design is of a "concha" which is a sweet bread that holds a strong hispanic cultural meaning.
El Amor es Ciego
February, 2018
"Love is blind" Growing up, I would hear my parents use this idiom but I never fully understood it until I went through a few trials and tribulations of love myself. This design is a result of what I've learned of love; love does not discriminate based on looks and though at times it may be painful, it gives back consistently.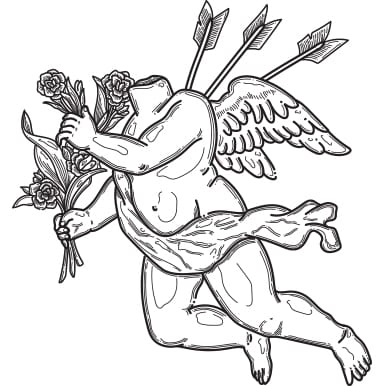 "When people saw the art and instantly connected to it, it really encouraged me to continue creating something that's meaningful. What's cool is that strangers respond to the designs because of our shared culture."
Follow Galleria De Gomez | Instagram