Setting Themselves Apart in the Music Industry
Meet Andre and Matthew from The Band Matthew McNeal
It's a long game. Everybody wants cool stuff to happen really fast and it's just all fantastic and that's really not the way it is." - Matthew
Matthew & Andre Black are the musicians behind the band known as Matthew McNeal. They show us that putting together a successful music career isn't as easy as it looks. As long as you can survive the lows of creating a place for yourself in the music world, it all has to do with passion.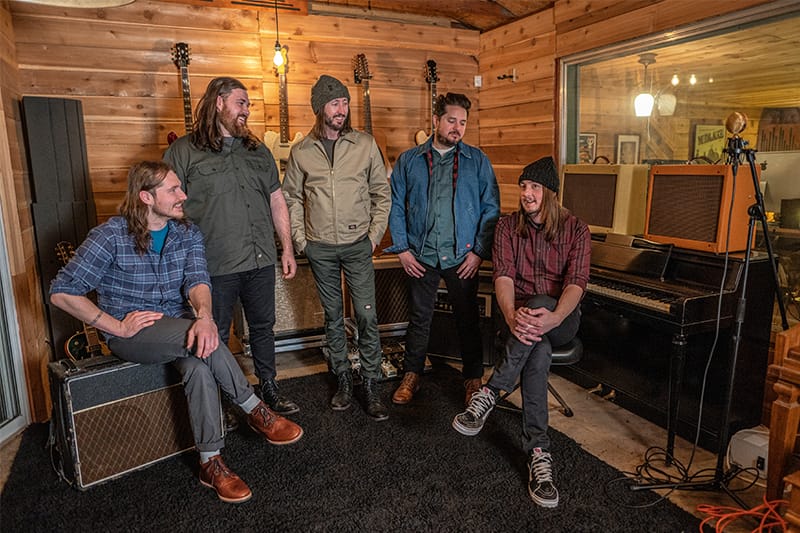 Passion for the Music
When asked about the sound of his band, Andre shows passion about how they discover music and create their own sound. They draw a lot of inspiration from The Beatles because they like how inventive their riffs can be. While getting inspiration from other bands for their sound, they write lyrics that always hit close to home and about their own perspectives.
We write about personal stuff that is conveyed in the music. Typically, it's just experiences in life that we've had in general and are passionate about. Like Matthew's father passed away last year, so he has a lot of emotions that he puts into the songs." – Andre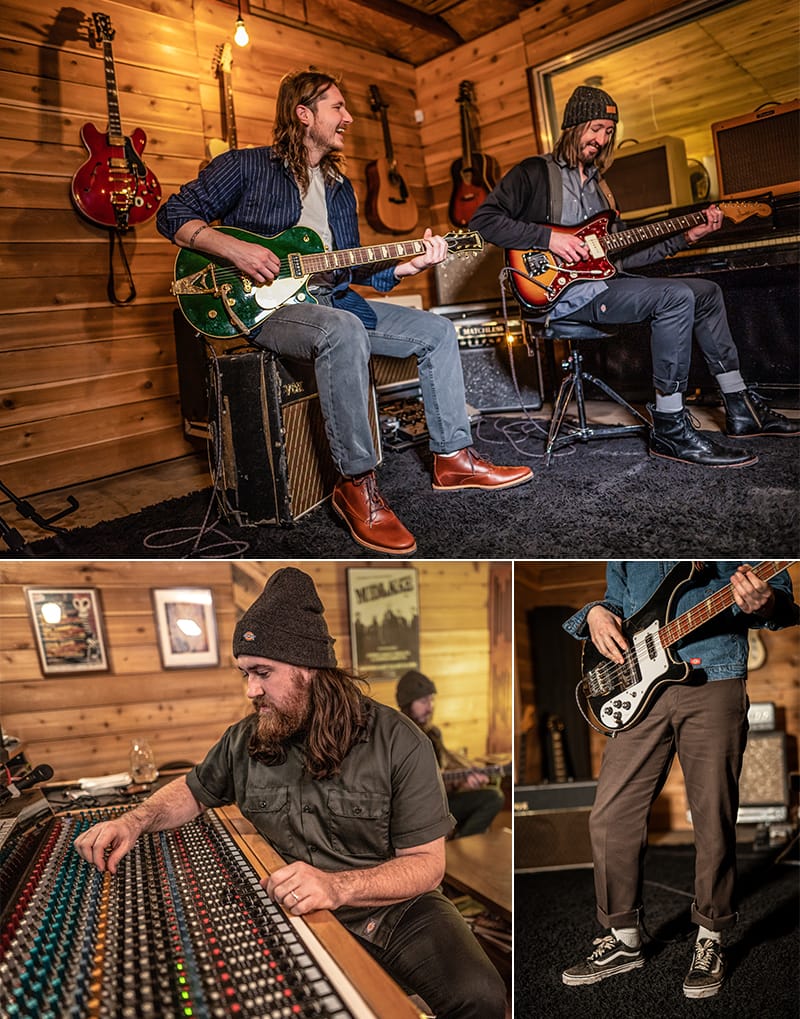 Struggling bands sometimes have to do things like be on the road over 150 days a year to make it in this industry. Matthew says, "That's what we did for a few years just to figure it out and get our foot in the door." In order to grow their fan base, they have to play music that draws passion from them, as well as from their fans. They still have to fit into a mold of doing something that is accessible and that will make people react by staying on top of the latest sounds and trends to continue making meaningful music for their old, new and future fans.
Passion for People
When it came to the question about their passion for helping people, Matthew immediately chimed in. He shared his own stories about how they learned everything the hard way. While some people could feel like future bands need to do the same, there's so much to figure out on your own. He knows it can be really difficult, and that he wants to be there to help through their record label Matte Black Sound.
We want to be a hub where people can go, ask questions and actually get advice. If we can help people navigate through some of the difficulty that's a good thing, so we just want to do that." – Matthew
If there's a connection that can be made, a lesson about booking shows and touring to be learned, or just having someone to bounce ideas off of, he will help in any way he can. His passion for helping people on their way to creating good music is important to him, and says that if he can't help someone himself, he'll find someone that can.
Life on the Road
Matthew talks about how Andre and he spent all of their early 20's going up and down the highway, coast to coast, booking gigs and getting their name out there. More importantly than that though, is their appreciation for all the people that they met along the way.
Touring is a lot of fun. It's also just really overwhelming at times." – Andre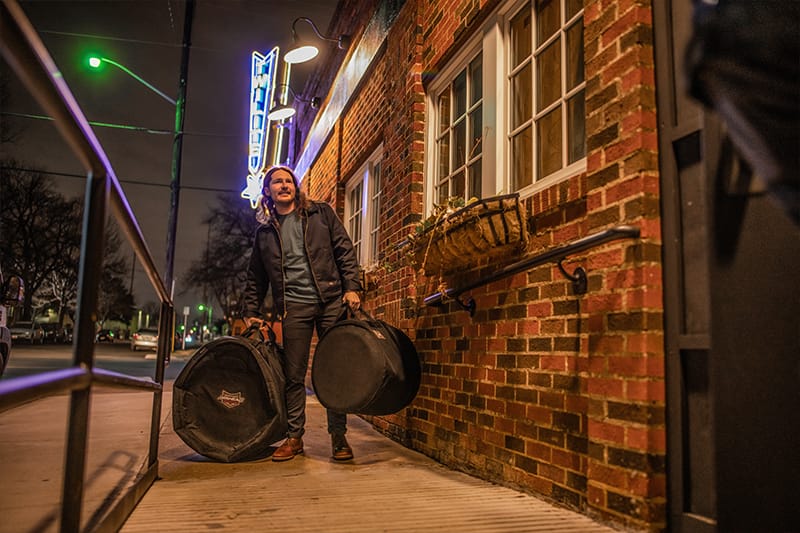 It can be grueling work for Matthew & Andre. They do all the logistics and back end work themselves, which can be a lot. However, they both have a blast on tour. They know there's a lot going on, but Matthew says, "It's fun to come home and be with people that we love, like everybody that's here today," referring to all the bandmates they've played with and people they've met on tour that have become family.
Advice for Up and Coming Artists
Find what you want to say or convey because a lot of people go into the song writing process pretty blind and they don't really have anything to say. The market is oversaturated with people that don't actually have a passion for it and they don't have anything to say." – Andre
When asked about advice, Matthew and Andre both make it known that you're going to have to work extremely hard to make it in this industry. "It's an uphill battle. It's not just like, 'Oh, I'll be really good and someone will hear me at a show and I'll be the biggest thing ever.' It doesn't happen like that anymore," says Matthew. New bands need to know that it's all about perspective, longevity and persistence. They agree that you have to relate to your audience and find your niche.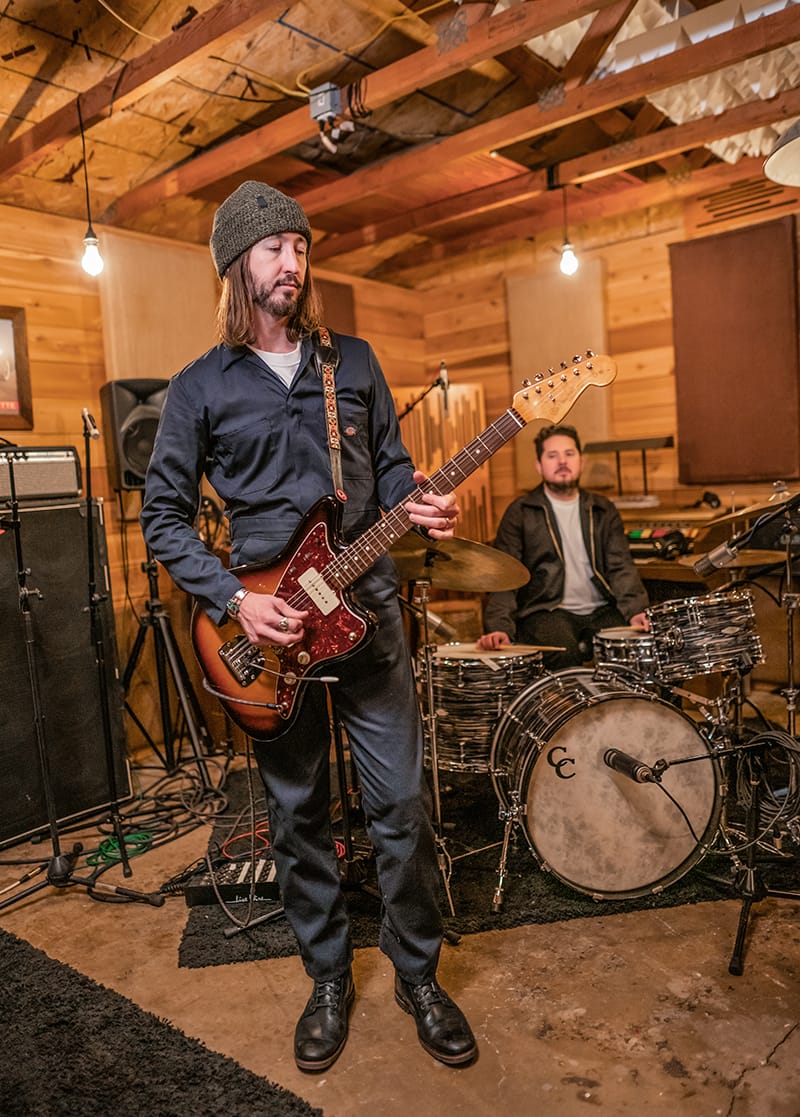 Find something that's true to you, something you are passionate about, and believe in—something true to your heart that conveys your message to people." – Andre
If you do that and put in the hard work, you should get exactly where you want to be, and if not, call either of the members of Matthew McNeal and they'll help connect you with someone who can help.
Follow Matthew McNeal: Website | Twitter | Facebook | Instagram | Spotify