The Challenges & Dreams of a Touring Band
Meet Ariel, Lead Singer of Pearl Earl
The day started with a private performance by a band with cosmic, energetic, danceable psychedelic vibes—all adjectives described to us by Ariel—the lead singer of Pearl Earl. Ariel with lead vocals and guitar, Bailey on drums, Chelsea on keyboard, and Stephanie on guitar make up the band that's been together for five years.
I like the art of it. I like creating. The most satisfying part for me is recording and just the initial act of making the art, exploring the feelings you have to get out and being able to make it into an audio experience." - Ariel
Unfortunately, there are negative parts about being in a band, too. She feels like the pressure of expectations from other people and social media is her least favorite part. "[You] have to be really patient because recording, time, and money is the hugest factor. You can come up with something that you're so excited to just get out but not everyone can be on the same page as you in working to get something out there, so I think patience is the hardest thing."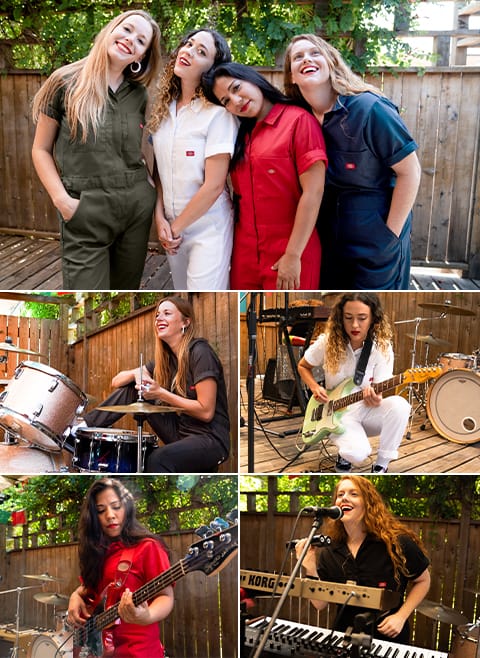 Being together for five years, they've passed through a lot of the common things bands go through. From always having to answer the same interview question about being in an all-female band, to getting gigs outside of their hometown, there definitely are some challenges. However, Pearl Earl is ready to see the world. Two of the members are moving out of state, but they aren't letting that deter them from being successful.
The direction for the band is that we're already a touring band but we just want to do that more and kind of infiltrate these other cities where we're moving to outside of our home base."
Already successfully having 5 national tours, they've been everywhere from Seattle to New York. Ariel says, "We've been asked to go to Canada and we've been asked to go to Germany. We'd have to have a tour up there and the money and logistics set, but that's why we couldn't go or else we would be in Germany."
Ariel talks to us about how she writes all of the material for the songs. There's sometimes collaboration on the instruments because when the material all comes together they each have their own musical style, but for the most part she arranges the instrumentation and writes all of the lyrics. She takes on some pretty controversial topics, too. If she's not singing about space, which she enjoys, she talks about the current state of America and its political tensions.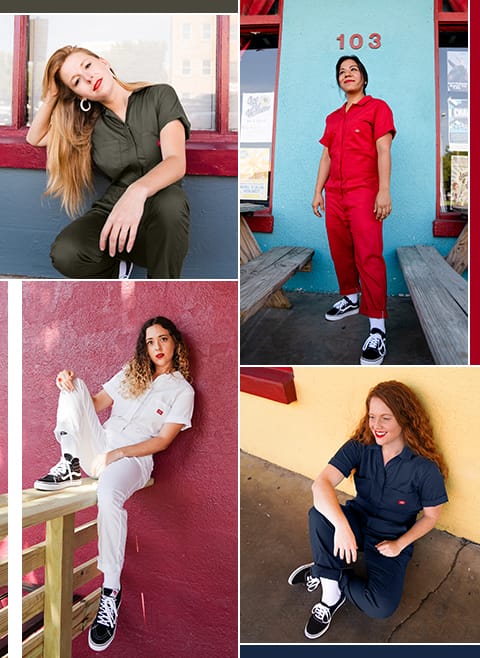 When it comes to touring, they're still learning. Ariel explains that it's hard to be away from loves ones and, "Like it's not all just a party, and you have to party sometimes when you don't want to party, so we're still learning how to deal with that." She's gotten some good advice though about being in the band.
The best advice I've ever gotten is just to keep moving forward and to just believe in yourself. Find balance within yourself and go with your gut feeling. If you're not happy then you have to recognize that and do the things that make you happy."
Although Ariel wants to figure out a way to pursue music full time, right now she's taking a step back and is going to figure out this new long-distance relationship with the band. However, it's what they are all working towards, and one day, you might see them in lights at their first show in Germany.
Follow Pearl Earl: Website | Facebook | Instagram | Spotify