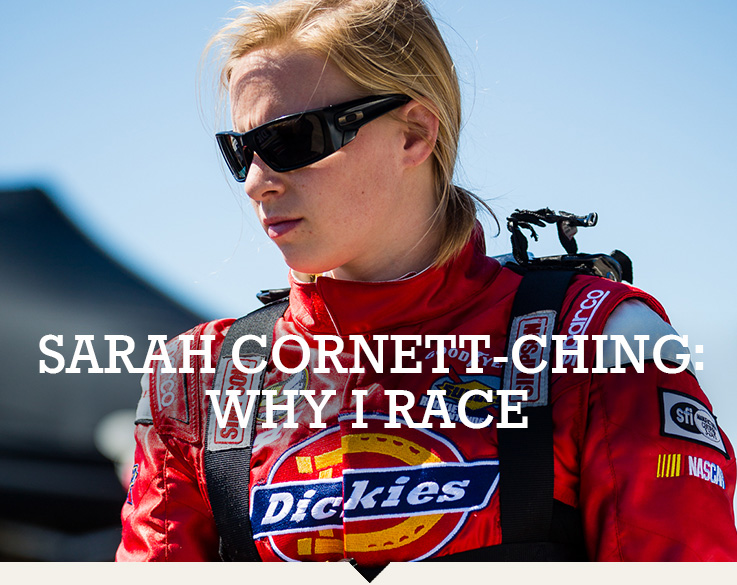 Sarah Cornett-Ching is revving up.
September 30, 2016 – Last year, the NASCAR driver impressively broke the ARCA record for highest points position earned by a female rookie. And earlier this year, Sarah launched a new car and national sponsorship with Dickies. With a season that lasts for more than half the year, it takes resilience and hard work to prepare for each race day. But when the morning arrives, Sarah is full speed ahead.
Grab a behind-the-scenes look at race day with Sarah Cornett-Ching and her pit crew.
In The Driver's Seat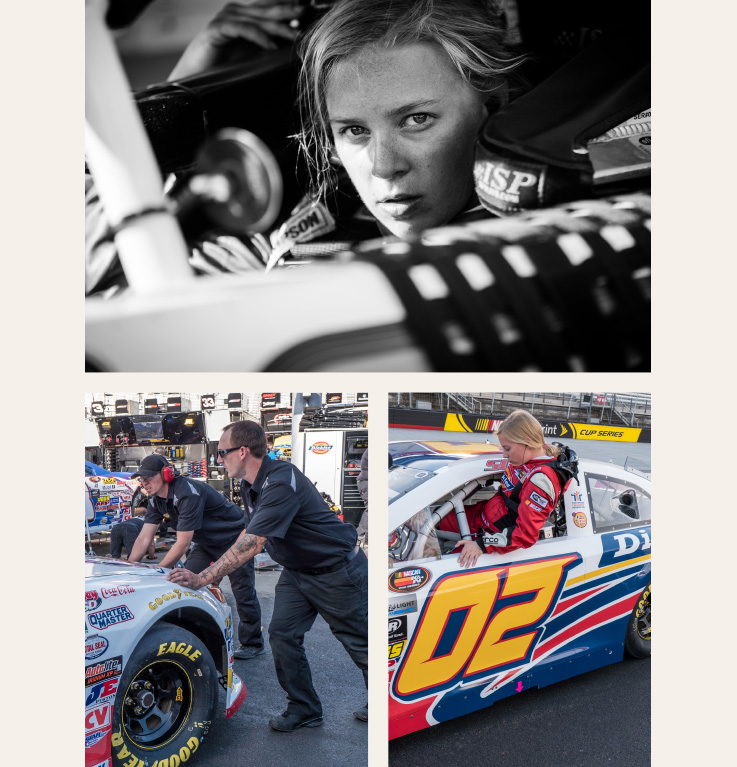 When the prep's complete, it's up to Sarah to leave it all on the track. But to her, that's the easy part. "When I get in the racecar, I don't have to work to be in the zone, all of the rest of it is work. I'm always saying, 'Can we just get to the race already?' Now that I've raced in the series and know the tracks better, that's where the confidence comes from."
She also loves to meet the fans. "I think it gets overlooked, but it's really neat to talk to the fans and see who they are, and where they come from. Some people have been to every race and for some, it's the first race they've been to."
At the end of the day, Sarah and her crew don't mind putting in a hard day's work at the track, because they're doing what they love.
"Nobody sees the amount of determination it takes. Our crew works really hard...It's not just that I show up to the racetrack and drive. There's so much work that goes in behind the scenes. And it's just what I love to do. I'm so passionate about it and I want to be successful, so I'll do whatever it takes."
--Sarah Cornett-Ching
Photo Gallery