Custom Jeweler Shares His Path to Success in the Industry
Meet Branden, Owner of Sovereign Jewelry
Sitting in a chair beside a large work station filled with tools and specialty instruments for jewelry-making, Branden Smith explains why a jewelry store of his own came to fruition. "I always wanted to open up a jewelry store here in Fort Worth being a custom jeweler. I've worked with other Mom & Pop jewelry stores my whole life and then finally had the opportunity."
As the owner of Sovereign Jewelry Company for three years, this is the exact location he wanted to open his shop. Branden has wanted to be a jeweler since he was a kid. He was into art, music, drawing, and other artistic activities, so when it came time to think of a career, he thought jewelry making was a really good fit.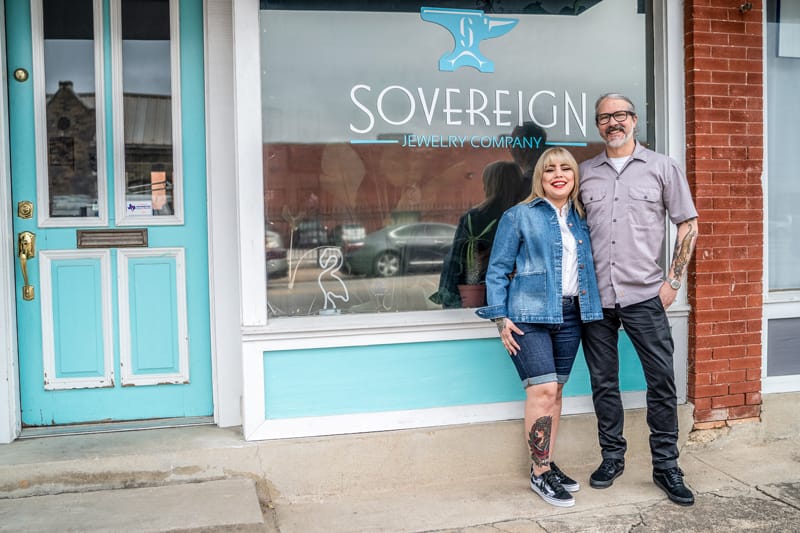 Jewelry really appealed to me being that it's an artistic expression and a way to make money in a career. There's a jewelry school up in Paris, TX, so I went to school there a couple years and have been doing it ever since.
When getting into jewelry, he knew school was the answer over an apprenticeship. He chose the Paris, TX school because it was the least expensive, but knew it was a really good school, too. He never even gave an apprenticeship consideration because he knew it wasn't the right route for him.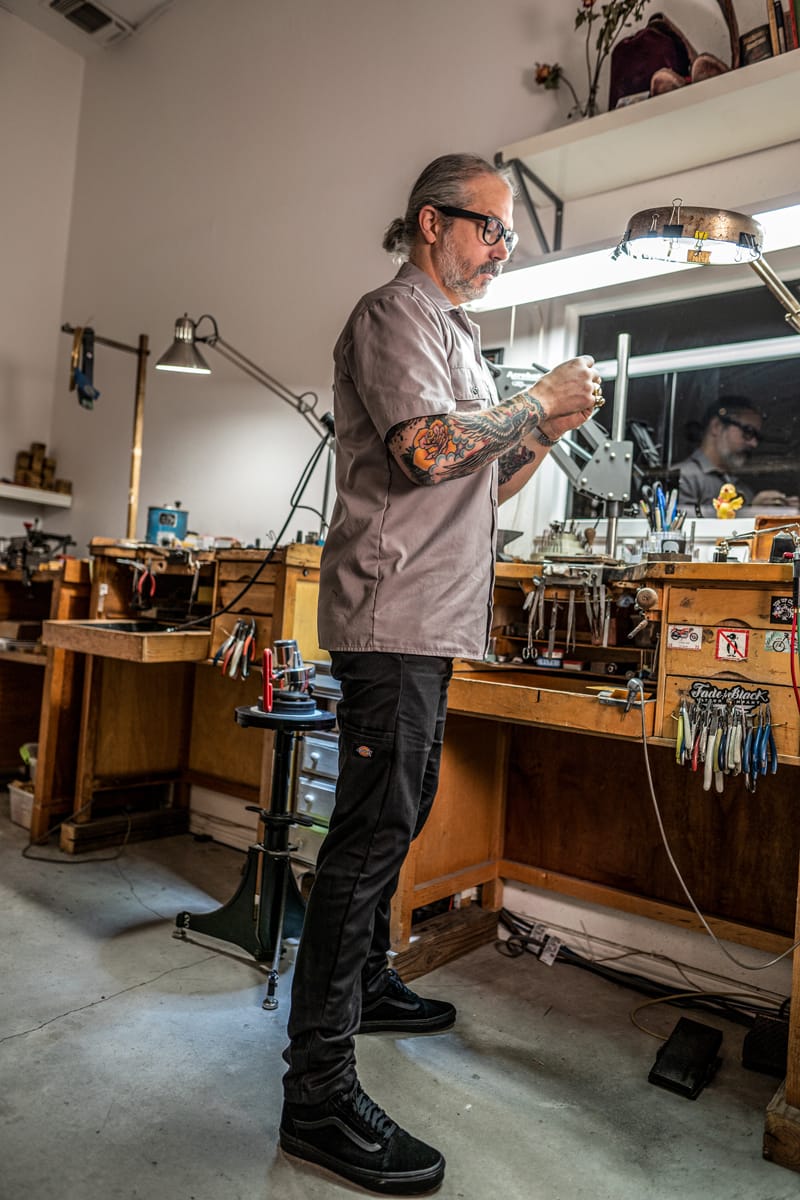 There's so much to learn. It takes a lot of hands on training and a lot of people don't want to hire on apprentices because it's precious metals & it's people's heirlooms. If they're messed up you could ruin somebody's piece of jewelry, so it's really hard to learn on the job that way.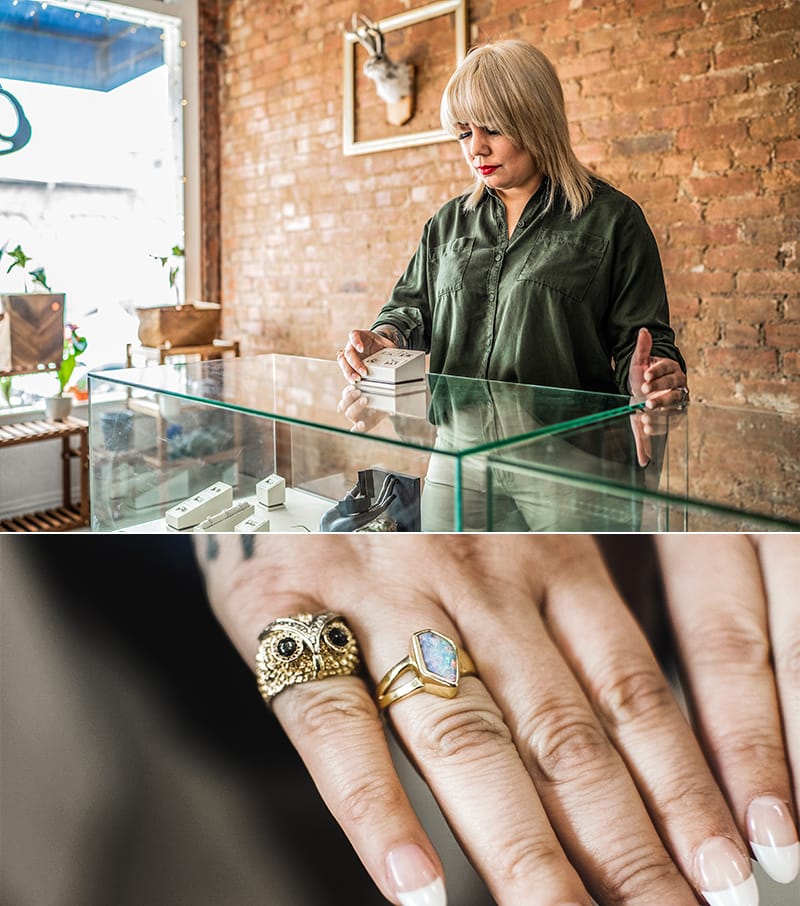 Branden really took his other passions into his career as a jeweler. He grew up playing in bands, and says he's been a musician his whole life.
I've played in bands since I was in high school and I do a lot of rock-and-roll style jewelry, too, so I do definitely incorporate the music aspect into my craft for sure.
But, even though he loves to make jewelry that incorporates his love for music, it's ironically not his favorite. He likes working with vintage jewelry more.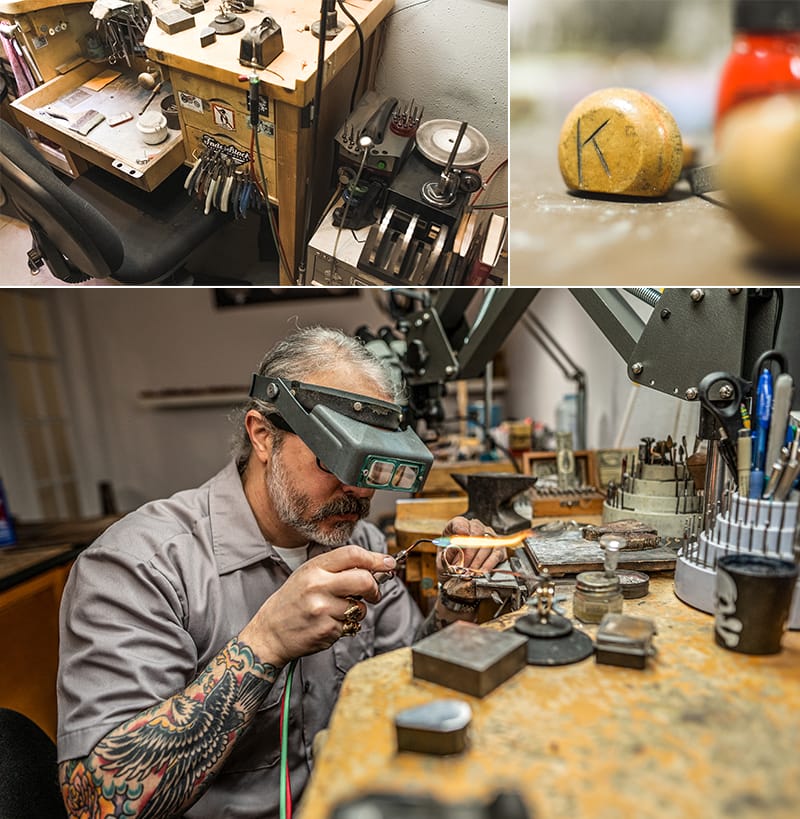 My favorite pieces to make are taking old pieces of jewelry and casting them into something new and modern. I've done a lot of cool pieces, I couldn't just pick one I like the most. I took my grandfather's wedding band and I cut it up to make a cross out of it for my grandmother. Instead of melting it down I just cut it up and put it in the shape of a cross so you could still tell it was a wedding band.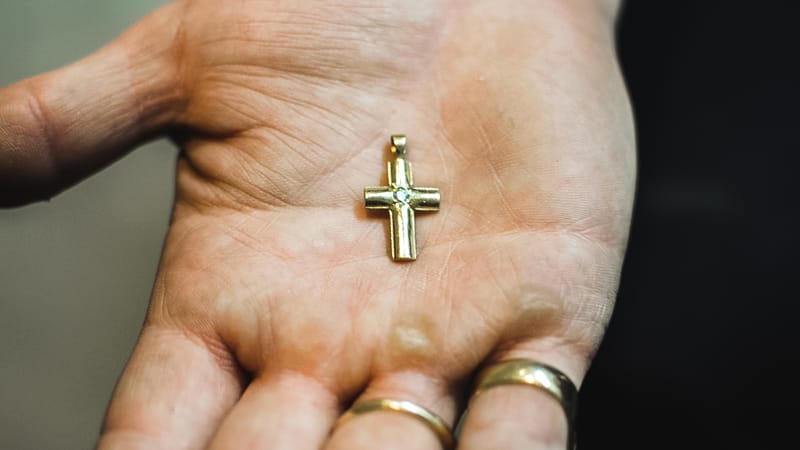 Branden takes inspiration from his customers when making pieces for them. When his customers give him a spark of an idea, he can take it and roll with it.
With one idea and getting to know somebody, I get a lot of inspiration. Just speaking with somebody I can see what piece of jewelry would best fit them.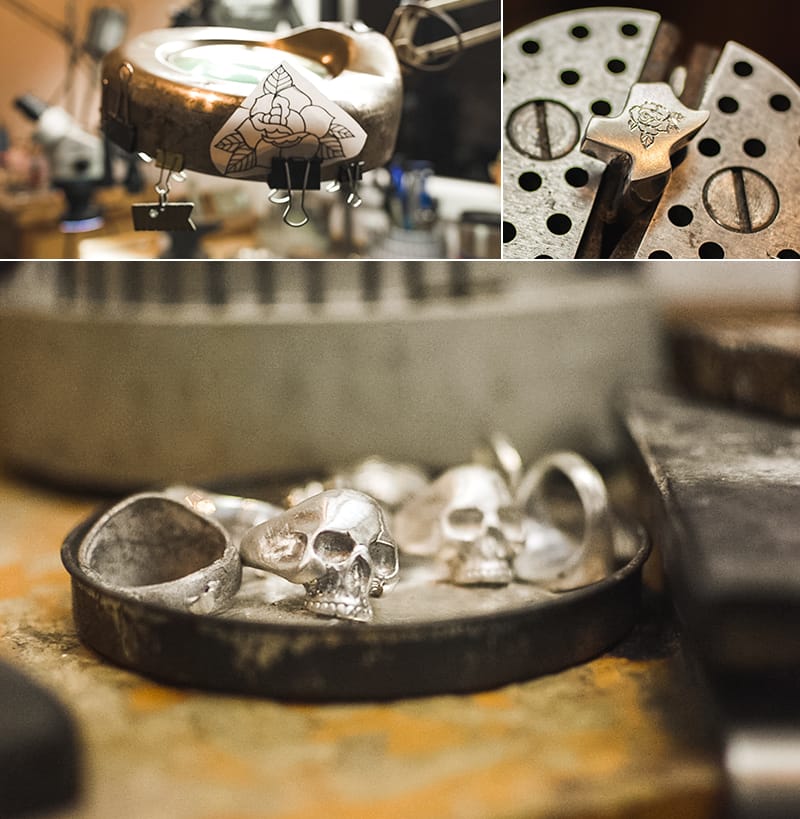 We asked him what advice he would give someone wanting to become a jeweler and he was very adamant about a few things: patience, training, and school, school, school. He couldn't stress enough that school is the best way to become a successful jeweler and explains how it's easier to get schooling now.
A lot of colleges now are offering classes that weren't available when I did it 20 years ago. The best way to do it is to do a two-year school and that just kind of gives you all the knowledge of the basics on how to get out there and learn how to do it. Then from there you're kind of on your own.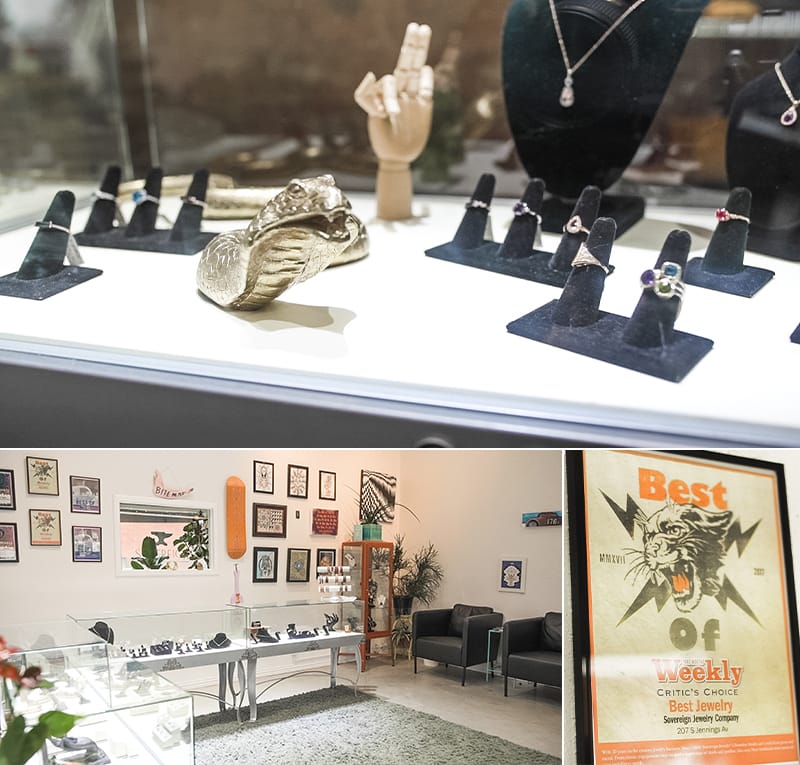 Whether you go to school or not, all that matters is that you're the kind of jeweler that makes pieces people love. Branden feels that one of the most satisfying things about his job is to see the look on the customers face when they see a finished piece. He says, "Especially if I take an old piece of jewelry—family jewelry—and cast it into something new. A lot of customers will see the piece and end up crying. It's pretty cool to see if they're emotional. It's very satisfying to me."
Hearing everything Branden has been through—years of schooling and two decades of perfecting his craft—it's all worth it to him because of this kind of connection he feels to his customers through each piece.
Follow Sovereign Jewelry: Website | Facebook | Instagram