FREE Gift For You or Someone Else!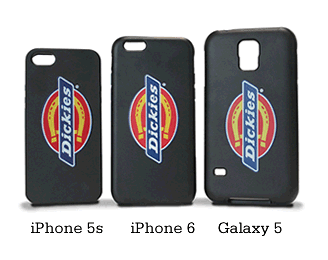 For a limited time, get a FREE Cell Phone Case (a $19.99 Value) with your purchase.
Shop and add a Dickies item to your cart to choose your gift.
Your choice of case to fit:
iPhone 6
(W) 2.64" x (H) 5.44"
iPhone 5s
(W) 2.31" x (H) 4.87"
Galaxy 5
(W) 2.85" x (H) 5.59"
Not available for iPhone 6s or iPhone SE. When qualifying items are added to your shopping cart, the option to choose a Smartphone Case will appear at checkout.
Select your size iPhone 5s (I5), iPhone 6 (I6) or Galaxy 5 (G5). Limit one case per order. Quantities are limited. No rain checks or substitutions.
The case is not available for purchase. This gift may ship separately from your order at no additional charge.
Some exclusions apply including, but not limited to, a purchase of only Scrubs, Socks, Belts, Backpacks and Footwear.