50 years ago the 874 work pant changed the way workers dressed forever.
Share your 874® photo or video and story for a chance to be featured.
Share Your 874 Story
Since 1922, we've made the world's toughest workwear to help workers get the job done. Fifty years ago, we invented the original 874 work pant—and it's barely changed since. With a timeless style and fabric that's practically indestructible, the 874 is built to stand up to every tough job. Whether it's wrenching on your old hot rod or hauling lumber at the jobsite, the 874 has your back when you're working hard. So tell us, why do you wear your 874s?
Below Left: @the_nipfrazier
Below Right: @dickiesofficial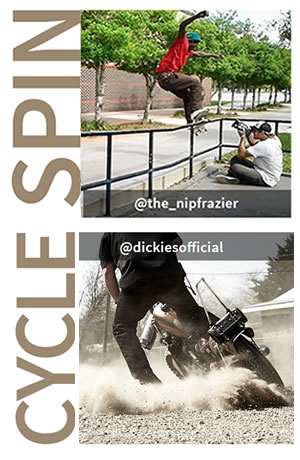 Below:
@boltdaskateshop
@caxila_mns
@_aamon_
@martyrandom
@nakissani