Sun-dyed in Texas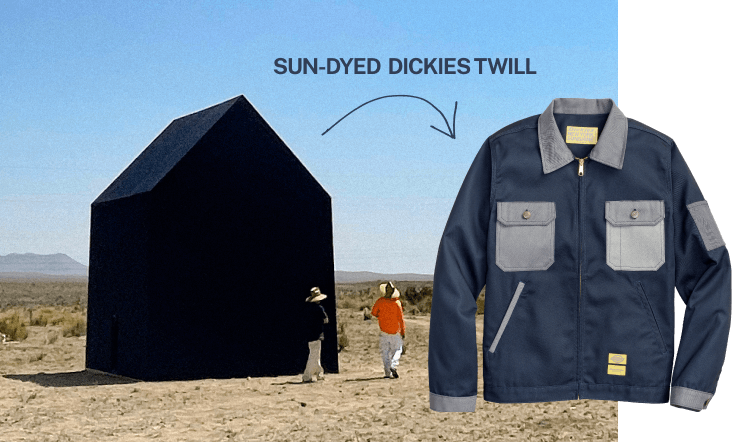 Sun-dyed in Texas
We gave a few rolls of our iconic twill fabric to New York Sunshine—an art collective led by John Margaritis—and watched his Install Team use it to build a structure in Marfa, TX. This collection is inspired by the desert's effects (short term, we think) on John's imagination.
limited edition Sun-dyed twill pieces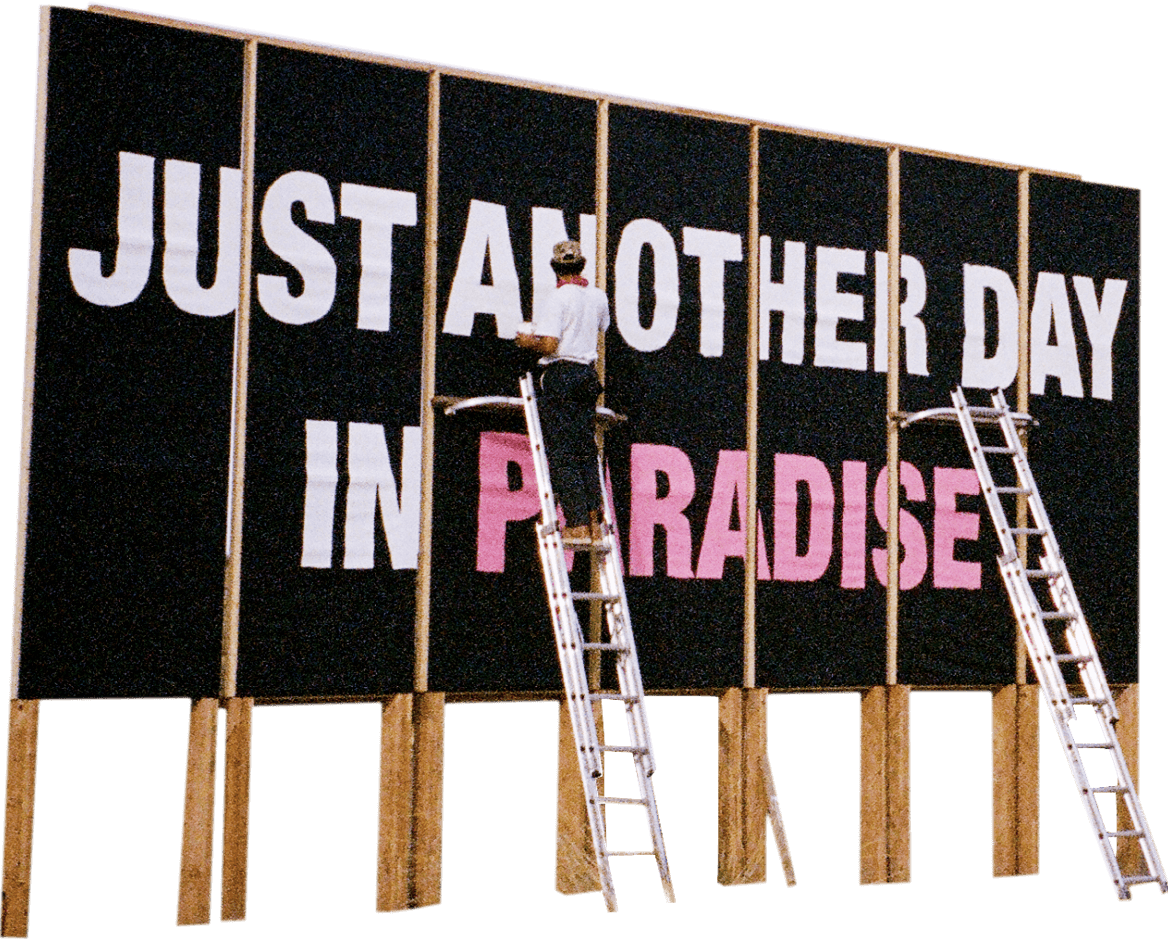 Sunshine In the Middle of Nowhere
With his award-winning "Sun-Dyed in Texas" art installation, New York Sunshine's John Margaritis may have created one of the most unorthodox ways of breaking in our favorite fabric. John and the Install Team built a Dickies twill-wrapped stick-frame house and billboard, leaving the structures to be worn by the desert and all its elements—sun, dirt, wind, maybe aliens—for six months.

Fully broken in, sun-dyed, and blasted by the desert, twill from the zero-waste build was sent to the Dickies factory, where it was repurposed as limited-edition Ike jackets and carpenter pants.

The full collab features graphic t-shirts, hoodies, headwear, and more pieces inspired by the Texas desert and John's original sun-dyed structures.