International Women's Day Maker Highlight
A Dickies Maker Story
Meet Annelies, Small Business Owner
Not many business owners can say they harvest their own materials, process them, market them, and sell them. For Annelies Ware, this notion is her livelihood. Based in the mountains near Sun Valley, Idaho, Annelies spends her spring days in the forests searching for a small yellow flower called Arnica. Annelies's passion for harnessing the healing elements of Arnica have influenced her to create a line of products that help many ailments, including muscle soreness, pain relief, and inflammation.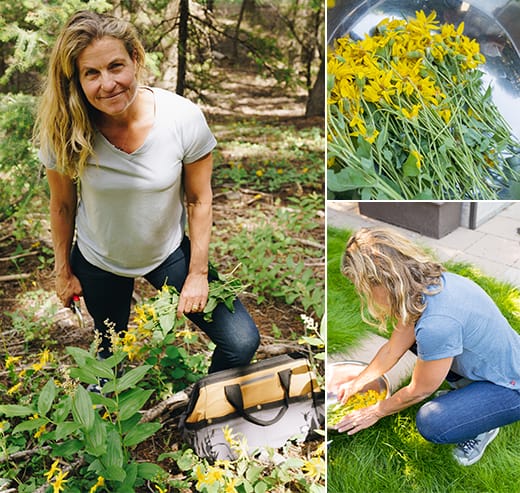 The natural healing properties of Arnica have been used as a topical herbal medicine for centuries. In addition to her Arnica business, Annelies is a professional Acupuncturist and Massage Therapist, and regularly brings her products into her practice. Annelies was inspired to create her Arnica products from her time spent in the mountains of Idaho. Her harvesting process is rooted in conservation; she rarely goes back to the same place she has picked Arnica before, and picks sparsely to make sure the plants can be regenerated for the next year. Once the flowers have been picked, they are steeped in almond oil within an hour to ensure the freshest possible product.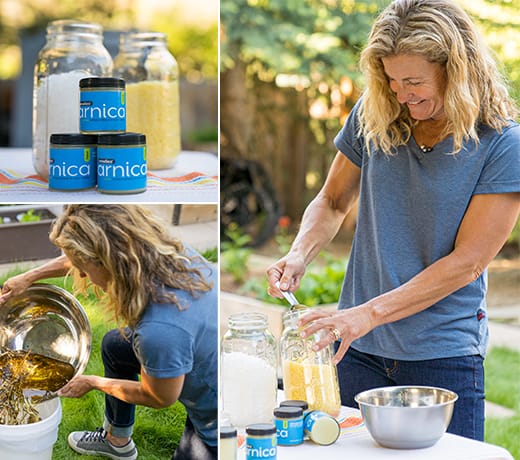 "My product is driven by my desire to help people, and I cherish the authentic nature of my product." - Annelies
Helping people help themselves drives the mission of Annelies' Arnica. Annelies only uses natural ingredients to help her clients and customers get back to what they love to do, without being in pain. With the abundance of chemical treatments in use, many find it refreshing to use this natural product that does wonders for muscle and pain relief. Annelies has a true passion for her craft and is inspired by other makers who do as well. You can find Annelies's products online at ​https://anneliesarnica.com/​ and to learn more about the Arnica plant.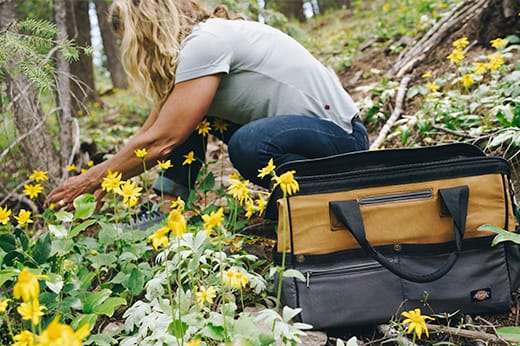 Check Out Annelies Arnica: Website | Instagram