Colorado-Based Brewery's Attention to Their Craft
A Dickies Maker Story
Meet the Team Behind Casey Brewing & Blending
Casey Brewing and Blending is dedicated to bringing the old-world style art of beer brewing to the modern-day beer enthusiast.
Time is one of the most important ingredients we have here. The styles we make here at Casey are frankly kind of hard to make. They are very labor intensive, because it's such a hands-on process that we use. We're doing it the old-fashioned way - the natural way." - Troy Casey
Doing things "the old-fashioned way" is an excellent way to describe Casey Brewing. From importing truckloads of local fruit to mix into elaborate fermented elixirs, to hand rolling barrels across their brewery, the boys at Casey don't take the easy route. Casey Brewing was founded in 2013 by Troy Casey after years of experimenting with oak barrel aging and wild yeast. Each bottle of beer contains 99% local Colorado ingredients sourced near their Glenwood Springs base.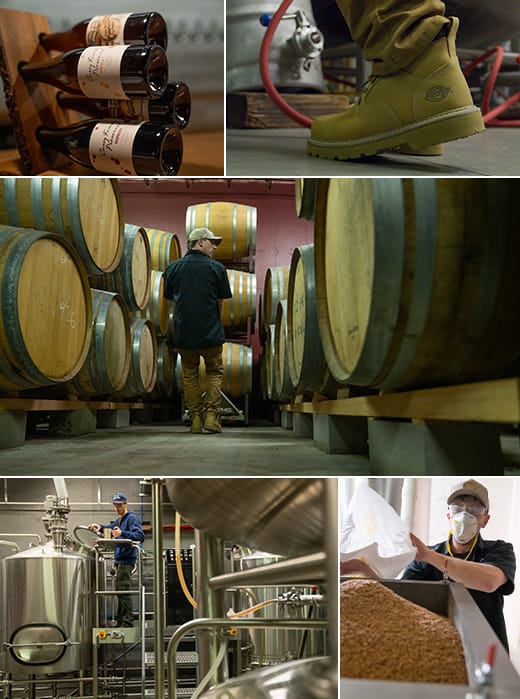 Every part of the brewery here, everything we do is by hand. We don't have a forklift, so every barrel we bring in we're rolling up empty." - Eric Metzger
It's attention to detail and dedication to the craft that makes Casey Brewing what it is, and their unique and highly sought-after beers prove it's working.
Check Out Casey Brewing & Blending: Website | Facebook | Instagram