IN SUPPORT OF BLACK HISTORY MONTH: HIGHLIGHTING LA-BASED CHEF
A Dickies Maker Story
Meet Chef Fullilove
Travel is Chef Jason Fullilove's secret ingredient. Currently based in Los Angeles, California, Fullilove is the owner operator of Barbara Jean LA restaurant as well as a professional chef and caterer. Having lived all over the US, as well as in the US Virgin Islands and Southern Africa, Fullilove's passion for travel brings all kinds of unique foreign flavors to his dishes.
Fullilove's distinctive take on cooking has propelled him in the restaurant space. His favorite project to date has been Barabara Jean LA, which he built from the ground up. While cooking is Jason's specialty, his drive to create has led him to be part of many culinary projects. He is also motivated to mentor up-and-coming chefs, as well as expand his own brand and business.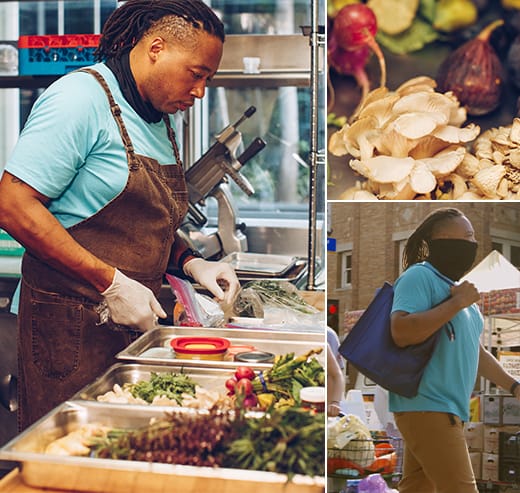 "The best part of working in this field is that I get to work with great people and get to do fun things, while creating edible pieces of art that create memorable experiences for our customers and clients."

- Jason Fullilove
Creation is the key to any unique dining experience, and Fullilove has perfected the ability to build dishes that are a combination of flavors and adventures he has collected throughout his life. His creative process is special in that he likes to work backwards, thinking of extravagant dishes and then piecing apart all of the ingredients to determine the best place to source them.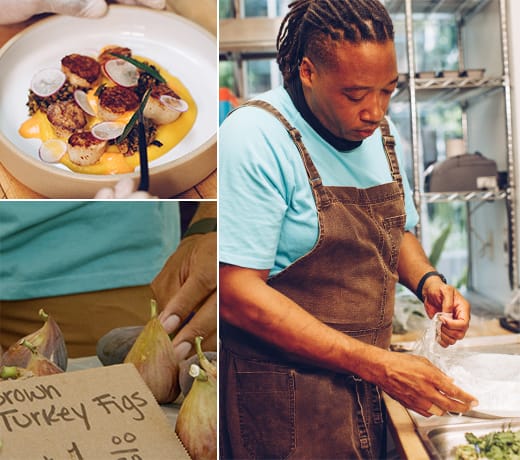 Fullilove was drawn to California because of its proximity to high quality produce and farms. This accessibility is what drives him to make dishes with as many locally sourced products as possible. He is driven to use the best products available by creating relationships with local farmers. It is this motivation and problem solving that makes him stand out as a chef. And what happens in the rare occasion that Fullilove gets into a creative rut?
"Take a vacation or pick up a new hobby. Learning how to learn is important. I constantly try to challenge myself in and out of my kitchen. I like to stimulate my mind with new things, sites, sounds and information."

- Jason Fullilove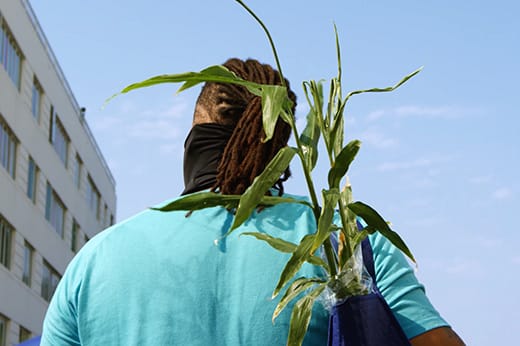 Check Out Chef Fullilove: Instagram