Fort Worth-Based Bakery, Loft22 Cakes
A Dickies Maker Story
Meet Tareka Lofton, Baker
"I have always loved everything creative across the board. My grandmother was a master baker who knew how to do everything that I went to school to learn. So, it's a bit of a calling for me to follow in her footsteps."
Tareka Lofton was born and raised in Texarkana, Arkansas and moved to Fort Worth in 2012 to pursue a culinary/pastry career. She attended Le Cordon Bleu in Dallas and currently is the executive pastry chef and owner of Loft22 Cakes, a premier bakery in Fort Worth.
She began her career in art as a commissioned artist who did murals and portraits. She truly thought that would be her path, but inspiration from her grandmother would lead her into pastry baking. She still paints and sketches in her free time. She loves farmer's markets, antique hunting and outdoor festivals, artisan crafts and live music.
"I thought commissioned art would continue to be my path, but suddenly pastry took over my heart and mind and I became totally obsessed with it."
Tareka enjoys the creative freedom of being a pastry chef and finds inspiration in colors and patterns. She looks at items that are not cakes for inspiration such as; fabrics, tables, floral arrangements, etc. Her favorite cake was her Notorious B.I.G. Cake because it had a bold contrast and spoke to her personally.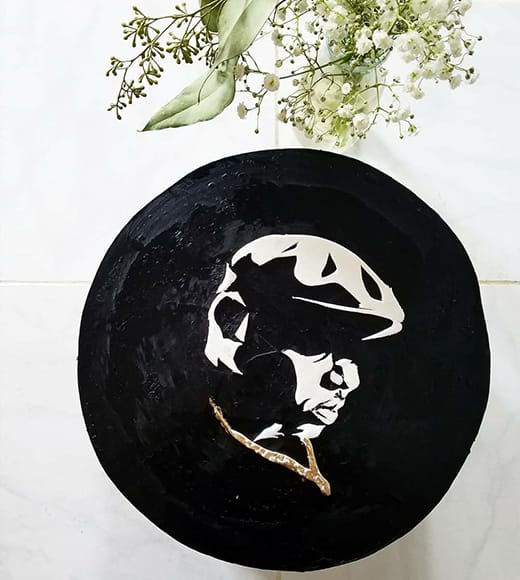 "It's so personal, the ideas, the innovation comes from my spirit and outward onto the cakes...the love I have for people and making a difference is what makes it worth it."
People tend to recognize the boldness and movements in her creations. She prides herself for not being afraid of her art being imperfect. Every creation starts with a recipe and baking method, then finishes with design and high-quality touches. She doesn't experience creative ruts often, but when she does, she simply steps away for a break and comes back with a fresh, clear mind.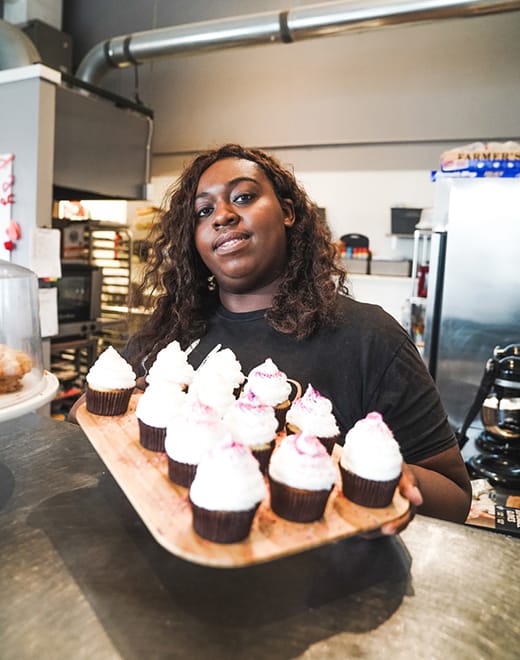 In five years, Tareka plans to have Loft22's signature cake collection shipping nationwide and possibly internationally.
Tareka loves the simple and classic aesthetic Dickies offers. She is inspired by the Yours to Make campaign.
"Dickies will never be out of style. The fact that Dickies is in FORT WORTH is the cherry on top! 'Yours to Make' means that I get to choose...I get to create this path...I get to decide to see my vision through."
Check Out Tareka Lofton at Loft22: Website | Facebook | Instagram |