Creating Art with Scavenged Materials
A Dickies Maker Story
Meet Artist Dolan Geiman
"I grew up on a farm, caught crickets and baled hay, painted with mud, dug up civil war relics, listened to midnight mockingbirds. These are the ingredients of life that have stuck with me and have built the foundation for the artwork I set forth into the world." - Dolan Geiman
If you ask anyone familiar with Dolan Geiman's work what stands out most, they'd likely tell you "everything". Dolan's unique approach to creating art from found objects literally draws you in- the closer you get, the more you begin to see between the layers of scrap metal, leather, and wooden relics, the most minuscule cut outs from vintage catalogues, old music books, and photographs – all layered with mastery to create beautiful, stoic scenes straight out of the old west.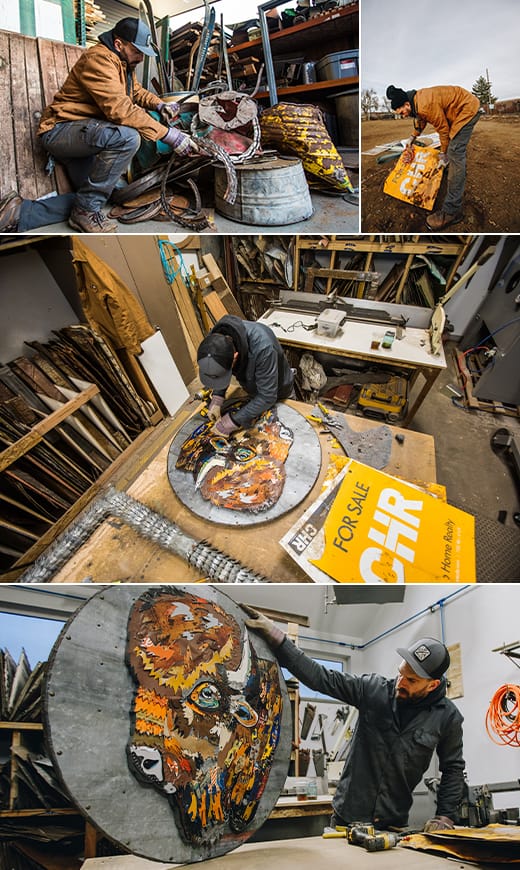 Dolan's passion for collage art stemmed from his upbringing in rural Virginia and was inspired by his mother's art career as a watercolor painter. During his years at art school, Dolan began to realize he could make a living doing what he loved most.
"The freedom afforded by hard work and passion over time is unparalleled."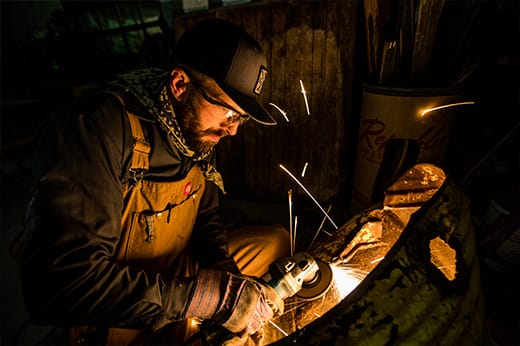 Some odd years later, Dolan has created a thriving career as a full-time artist, with an expansive studio just outside of Denver, Colorado. Working alongside his wife who manages the business side of things, Dolan has successfully created a thriving client base and an impressive body of work. He still scavenges for his materials in his spare time–his studio is essentially a lifelong collection of found materials representing different stages of his life. His creative process ranges from cleanliness to chaos, with various lightning strikes of inspiration between. If you get to see a piece of Dolan's work in person, ask him about it. He can tell you where every single piece came from, and there's most definitely a good story to go with it.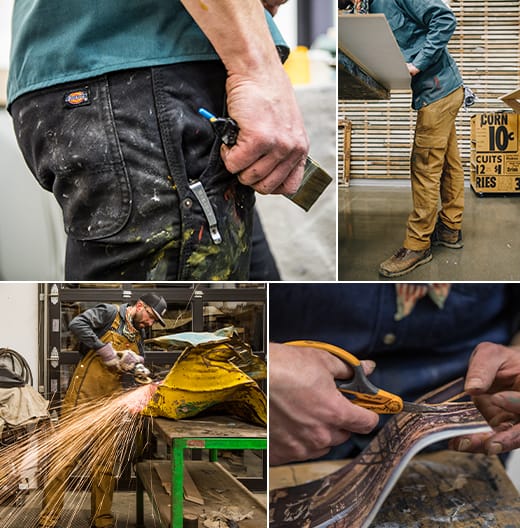 What's next?
"I'm getting ready to create a life-size Grizzly Bear sculpture for one of my favorite clients. It's going to be badass and take me a very very long time. I'm looking forward to that challenge."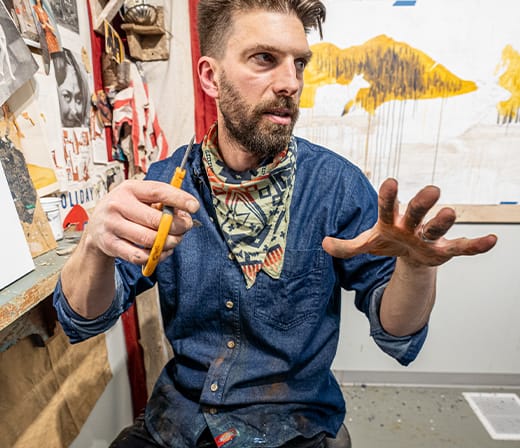 "What keeps all makers inspired?... I would say, the potential that lives within the next idea."
Check Out Dolan's work: Website | Facebook | Instagram