The Intricacies of Guitar Building
A Dickies Maker Story
Taking Pride In The Details
Meet Ellis Hahn, Owner of L.e.H. Guitars
Music and power tools don't always go hand in hand. However, working with power tools is actually Ellis Hahn's favorite part of making her custom-built guitars and basses.
Ellis Hahn is a Brooklyn Based guitar and bass builder, and owner of LEH Guitars. She got her start working on stringed instruments in 2002 in a repair shop, but quickly gravitated to the complicated and intricate art of guitar making. In 2005, she moved to New York to work for Sadowsky Guitars, and a year later became an official builder. Within a few years she was the top builder and became the shop manager in 2013. After years of developing her own designs, Ellis started LEH Guitars as a way to bring her ideas to life.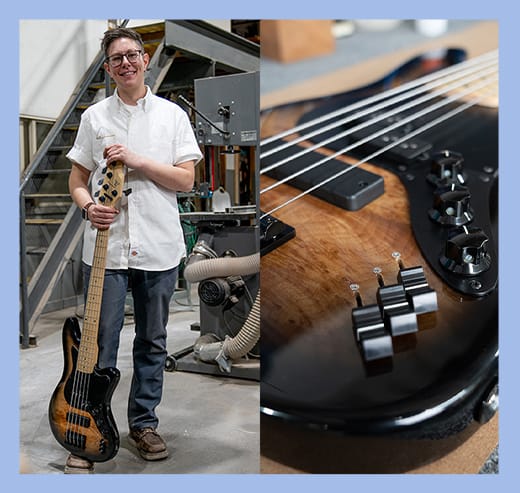 Creating tools to make art is what drives Ellis to be at the top of her craft, day in and day out. Her shop is a mixture of highly technical machinery, music, and sawdust. Guitar building is unique in that it blends many different aspects of carpentry, electronics, and sonics - skills that take years to master. It is often that people do not realize the craftsmanship involved in string instruments.
"Most people don't think about the fact that people make guitars until they find out what I do. They think that guitar building is only some sort of assembly line project, which it can be, but ideally it is not. They don't realize the amount of math involved, the attention to detail, and the amount of listening involved—to the customer, to the wood, and to the finished instrument."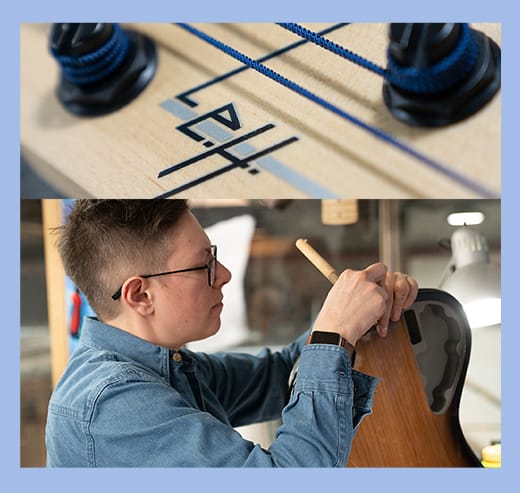 The creative process starts with a block of wood and an idea. Ellis begins with a body idea and works on it for months until she feels like she has something that works. "There's a lot of trial and error in my creative process," she notes. Creating a guitar or bass from scratch takes extreme amounts of experimentation and patience to work through the process.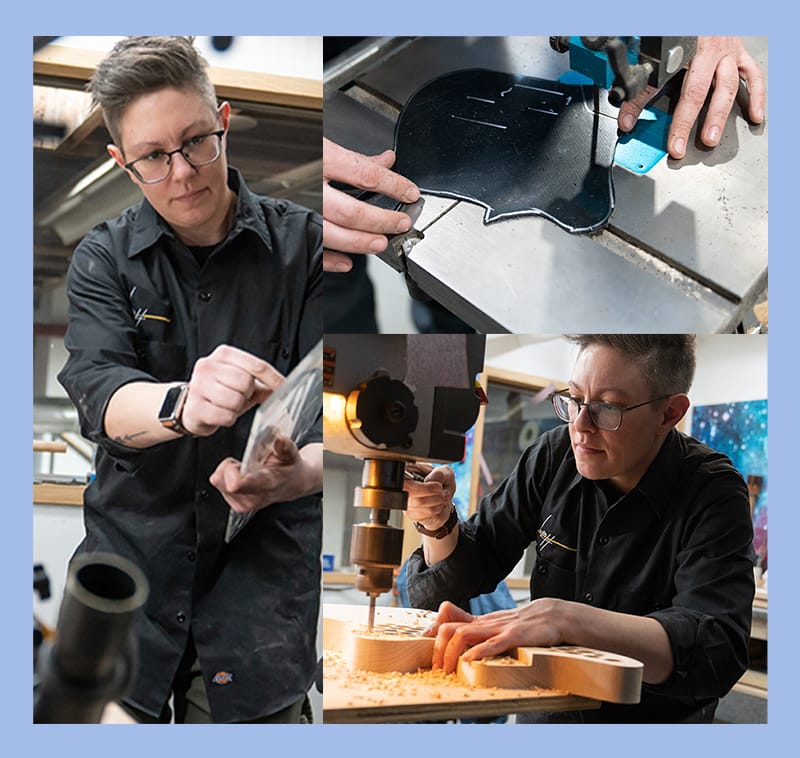 "What makes this craft so worth it is hearing a finished instrument that produces sounds that I had envisioned in my head for so long, and even better - seeing a player pick it up for the first time and hear the same."
Ellis is looking forward to continuing to grow her knowledge of machinery and guitar building. With machines improving every day, Ellis is looking forward to taking advantage of computer-controlled wood cutting processes to make cuts more precise, as well as bring new designs into her line. The possibilities are endless, and Ellis is excited to make every project and new design better than the last.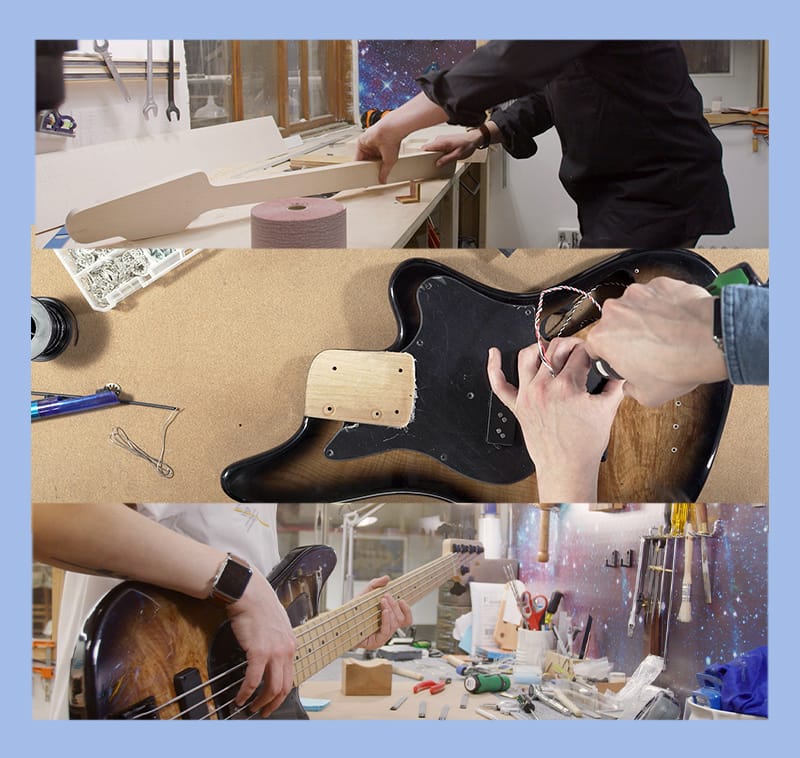 Check Out L.e.H. Guitars: Website | Instagram |