Austin-Based Entrepreneur and Custom Boards Maker
A Dickies Maker Story
Meet Tony, Founder of Jarvis Boards
My path was not typical, in that I was doing finance for a while and I kept building these boards on the side as a hobby. For a number of years I straddled the fence – I had a small place I was building boards, nights, weekends, and lunch breaks, while still doing my day job in finance. I got to a point where every waking minute I wasn't at work I was in the shop building boards."
Tony Smith likes to make things - to work with his hands - to build something then see that put out in the world for someone to enjoy. But before Tony was making a full-time living as a custom paddle board maker, he had a much more traditional career path, and a good one at that. Tony was a stockbroker in Austin, TX where he was making money, but not feeling completely fulfilled.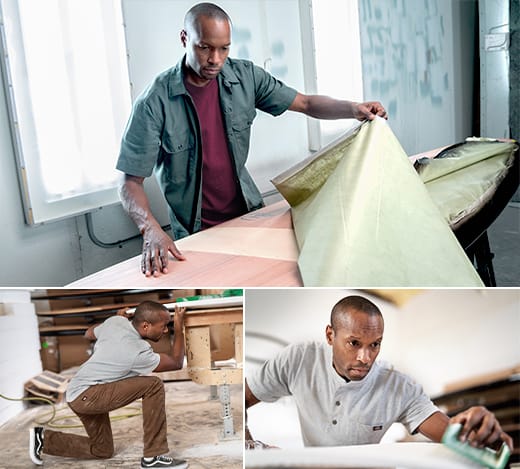 While working his day job, Tony would find any time he could to build his boards. One day, he took his lunch break from the office to head into the shop as usual. He was working away, then finished up and headed back to the reality of a life in finance. Upon entering the building, a co-worker commented that he had sawdust all over his suit. He did. And in that moment Tony knew his days as a stockbroker needed to come to an end; it was time for him to make the plunge into the career that mattered more.
It took a leap of faith, but Tony came from a family of hard workers. He had it in him, he knew what he was supposed to be doing, so he set course on a new career.
Sometimes I think ignorance can be a good thing. You do your homework, you think you have all the answers, you think you know where you're going, but you really don't until you step in, live it, and do it. If I would've known everything, I don't know if I would have ever taken the leap of faith."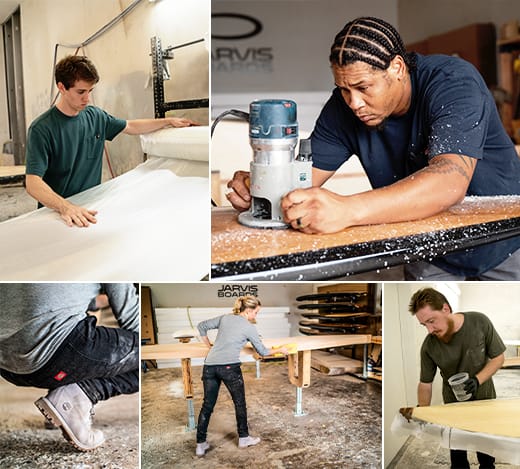 Now, no two days are ever the same. Tony and his crew at Jarvis Boards find themselves in the shop a lot, building the boards, while interacting with customers on the sales side. Someone always seems to be on the phone, but the building and constructing never stops. "Preparing myself for the day usually starts with a big cup of coffee, and then go from there." Tony says.
All of our boards are crafted with passion, right here in Austin, so I'm really passionate about not only building really high quality boards, but attempting to be a story of inspiration to others to break free of whatever their job is to pursue their passions."
All Jarvis Boards are handcrafted in Austin, TX, and are fully customizable. They design a range of boards that fit paddlers from eight to 80 years old.
What inspires Tony more than anything is seeing what he has built get put to use. To look on social media and see customers paddling with their families, enjoying their retirement, life stories unfolding across the globe that he has now played a small part in.
I hope I can inspire others to just take that leap of faith and do it, whatever that 'it' is."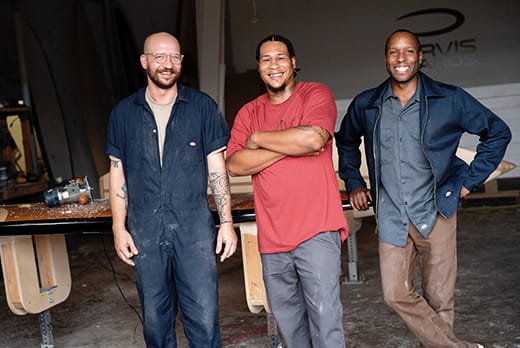 Check Out Jarvis Boards: Website | Facebook | Instagram |