Washington-Based Shipyard is a Family Affair
A Dickies Maker Story
Meet JT Marine, A Family-Owned Shipyard
"My dad started JT Marine when I was really young, so I've been around the industry my whole life. So, when I was old enough to work, I came to work."

- Kayla Toristoja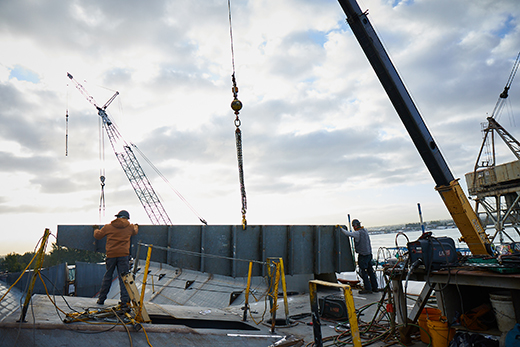 The story of JT Marine is more than just what they do, but who it is that's doing it. Kayla Toristoja is third-generation marine worker, hailing from Vancouver, WA. Her dad, Timo, started JT Marine as a legacy craft, and is proud to do it.
"My dad was in this line of work for years, and I'm just trying to follow in the footsteps of my father."

- Timo Toristoja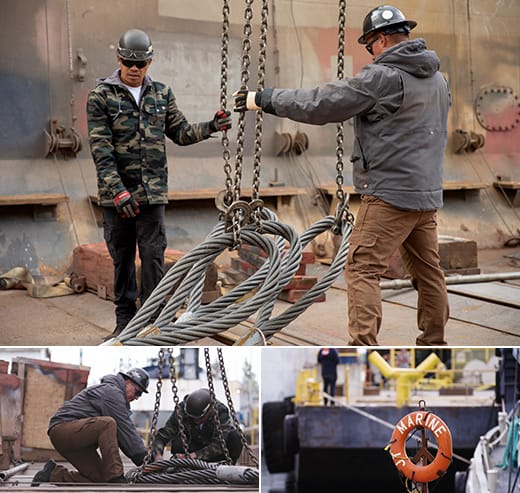 JT Marine is a full-service shipyard and offers a variety of marine services. "We have the new construction side, we have the dry dock side, then we have our floating equipment with our cranes and our tugboats," Timo explains. It's the variety of offerings that make them different, and it's a source of pride.
When Timo started out on his own, it was starting from scratch. It was hard work that led to growth, to hiring more employees, to new business, and to building the company you see today.
"What brings me here in the morning is the challenges and the things we see every day."

- Timo Toristoja
No two days are alike out there, and Timo wouldn't have it any other way. He knows well that being up for the challenge is part of what leads to success, but there is another aspect that they pride themselves on – relationships.
It's a family-owned business, and that plays into it, but that same philosophy seeps out onto the relationships with employees, co-workers, and throughout the industry.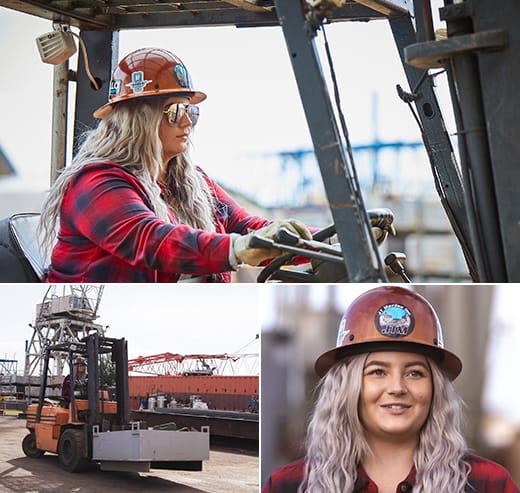 "The advice I would give to someone looking to get into this industry would be – always be willing to put out your best work, and always be willing to take constructive criticism."

- Kayla Toristoja
Kayla lives out the principles of her father and the company daily. She is a driver, so her day is made up of picking up and dropping off materials for clients or taking them over to the maintenance yard. Either way, she's steadfast in her respect for people around her, and expects the same in return.

Beyond Timo and Irene, the company is made up of more family members, and beyond blood-relatives, much of the company feels like a big family. This can be taxing, but ultimately rewarding.
"Working with family there's good days and there's bad days, but in the end I love working with my family and I think it's something really special that we get to share together, and I couldn't see myself anywhere else."

- Kayla Toristoja
Check Out JT Marine: Website