The Labor of Love In Creating Functional Art
A Dickies Maker Story
Meet Lauren Street, Ceramist and Studio Director
As you enter the front door to Boulder Mountain Clayworks, you'll notice shelves covered in a mixture of perfectly hand-thrown plates and wildly experimental dragon sculptures. Lauren Street is the first and only studio manager of this bustling Ketchum, Idaho, community clay studio. Her fascination with clay started with an inspiring art teacher in high school, and the intensive handmade process lured her in and quickly became her career. Lauren graduated with a BFA in ceramics from Otis Parsons School of Art and Design in 1995, and has been working at BMC since its opening in 1997.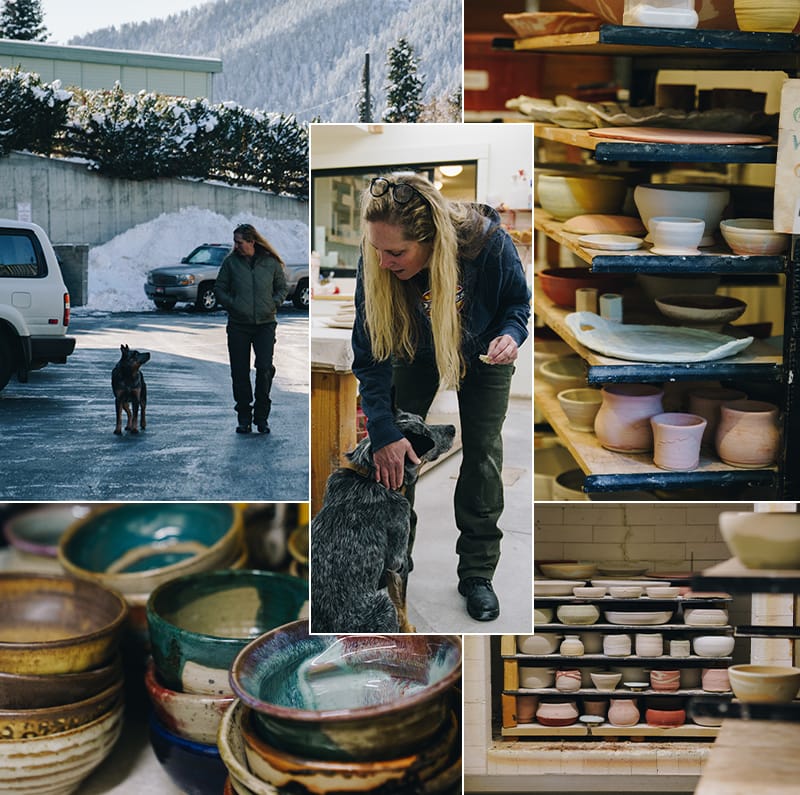 As the studio manager, Lauren oversees everything - kid's classes, adult programs, and artists workshops, as well as all of the day-to-day duties. It's easy to tell how skilled Lauren is at making and teaching wheel-thrown ceramics; she can hold eye contact with you while she throws a perfectly symmetrical plate and explains every intricate step. The process of making one plate can take weeks as there are about 15 different complex steps.
"Opening the kiln after a final firing is so satisfying for me and the artists because they get to see all their hard work in a very tangible item. Then you get to go home and use it. There are not many opportunities where you get to make something from scratch and see it evolve into something you can enjoy every day. There is no age barrier here - everyone from kids to seniors can enjoy this process."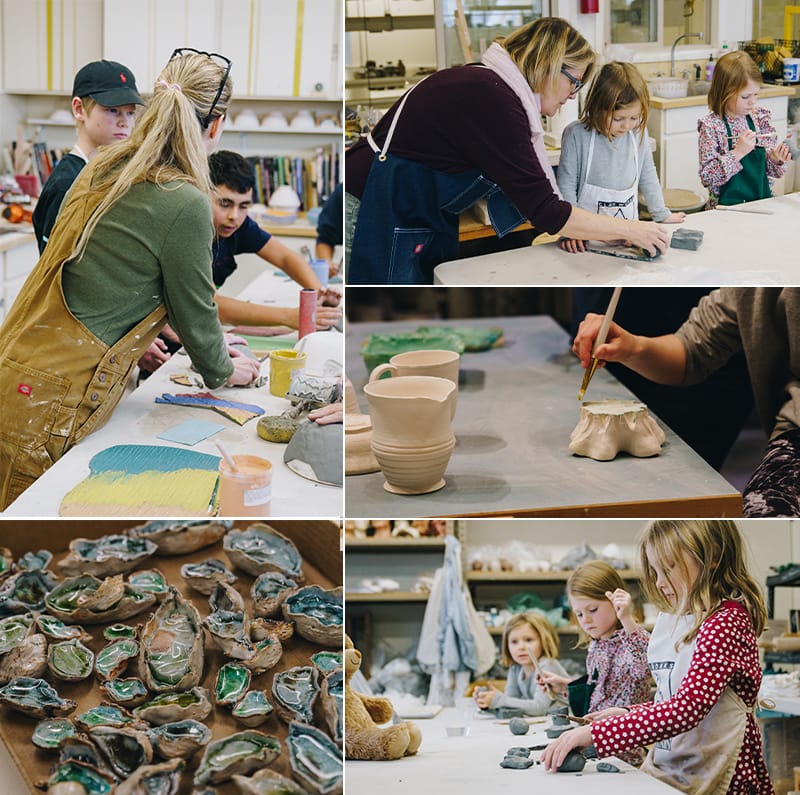 Artists of all ages move about the studio deep in their own work, providing encouragement and help to those who need it. The positivity is palpable at Boulder Mountain Clayworks, and you leave feeling rejuvenated.
It's just such a valuable experience to work in a safe environment with good people."
Check Out Boulder Mountain Clayworks: Website | Facebook