Annie Miller Faux Paint: Transform Any Surface
A Dickies Maker Story
Meet Annie Miller, Transforming Surfaces into Pieces of Art
"The greatest thing about what I do is that I can transform a room by just doing fun things to the walls. I am also known for fixing damaged walls that another artist painted, or repairs on furniture and cabinets when the finish is damaged. I change out anything from walls to other art if the color is not right for the room."
Annie Miller is no stranger to change. Her father was in the Air Force, so she lived many places before they landed in Northern California, where she spent 21 years of her life before settling in Arizona.
"While in California, I started a wallpaper hanging business around 1980. I was a pioneer for women in construction. Very few women at that time were in construction, which made my job a little more difficult, but I won over the men on my job sites, and it started my career."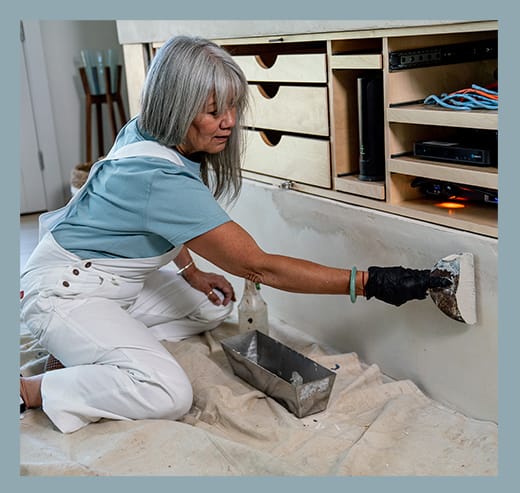 During that time, Annie's boss saw a unique talent in her, as she fixed areas that had old paint on bricks or wood by blending colors and textures to conceal the damaged area. Seeing her potential, her boss sent her to a few faux painting classes where she learned that a person could make a living doing this type of painting. With a new skill set in her already impressive painters toolkit, Annie journeyed off on her own to start doing faux painting full time.
"I was blessed to work with the best designers in Tucson right out of the gate. I was given artistic freedom on the projects they were giving me and gained recognition in our town. To this day, I have kept that creative flare, and this keeps me going and inspired. I love to experiment on different materials and painting techniques and use them in my fifties."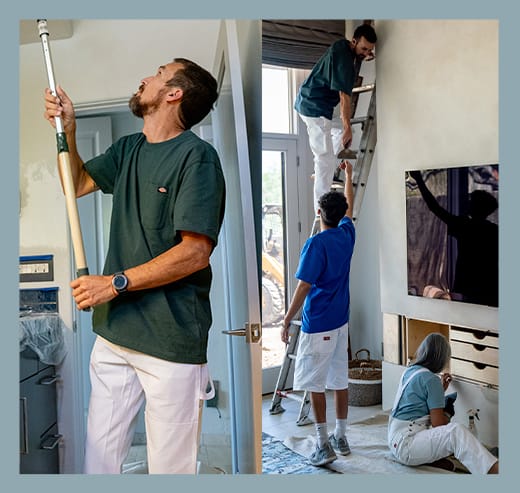 Annie usually finds her inspiration in nature. She's made many color schemes by observing the scenery while she drives or hikes and notices the way the colors play off of rocks and surrounding areas. She is always making notes mentally or texting herself pictures of what she's seeing. But Annie doesn't limit herself to expressing known colors and textures that are seen in the world. She also has the unique ability to think outside of the box when it comes to creating.
"Personally, for me, I love to create from my imagination. I visualize the work and then make it happen. I am sure other Makers would agree. It's what keeps an artist going. Praise and recognition for what you create gives you a very satisfying feeling. Putting your thoughts on paper or a wall or a sculpture is just the best, but when other people want to own it or have you do something for them, that's the greatest feeling ever."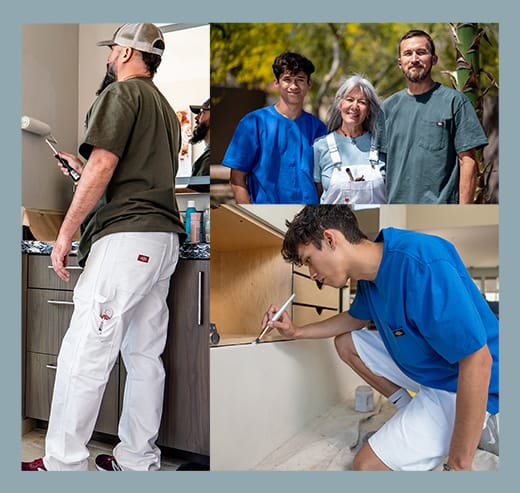 Annie enjoys getting her hands dirty and diving into the work headfirst. That's why she trusts Dickies workwear for every project thrown her way.
"Dickies painters pants were always my go to when I was asked to wear "whites" to work. I often dressed them up with colored shirts and bandannas to match! Soon my old boss let me wear what I wanted since I did not dress like the others anyway! I still wore the pants and occasionally wore the bib overalls. This is now my signature look. Overalls, love them!"