Fort Worth-Based Artist and Illustrator
A Dickies Maker Story
Meet Nicole Collie-Jamison, Painter and Illustrator
As an artist, I strive to show others that we should all love ourselves, love each other, and live life without judgment. My artwork mirrors these feelings through acrylic paint on canvas—often accompanied with mixed media such as seeds, heavy gloss gels, and glass beads."
Nicole Collie-Jamison finds her passion in creating artwork that inspire self-love. She was born in the Bahamas and has been living in the US for 12 years. She started painting as a child, around 4 years old. She did not play with toys as a child. She remembers waking up every day wanting to color at her green table.
The Bahamas is a very conservative country, so as she evolved, Nicole began painting nudes to rebel against her parents.
My parents were not pleased at all when I started painting nudes. They viewed it as almost like I was sinning. But as I grew as an artist, my outlook changed. It became more about inspiring other women."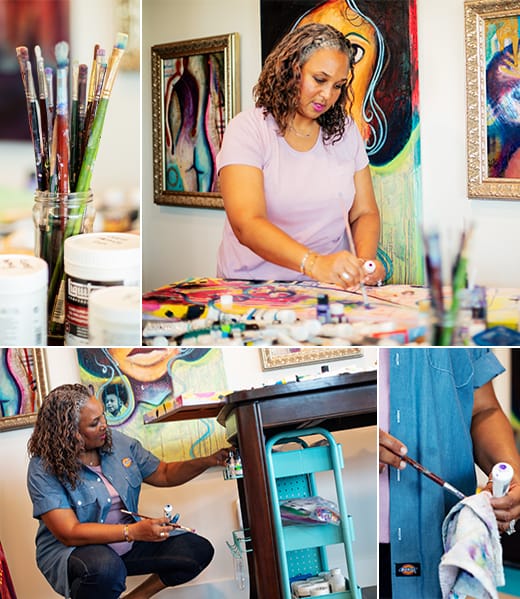 Today, Nicole creates beautiful paintings that have a bold use of color and texture. Her work is constantly evolving but she feels she has harnessed her creative voice and now appreciates the creative freedom that expressing herself through her art gives her. This expression gives her life balance and peace. Her favorite painting she has created is called, "Your Greatest Version". Through this piece, she conveys the message of acceptance and to not change the people you love. Instead, she pushes to nurture them to become the best versions of themselves.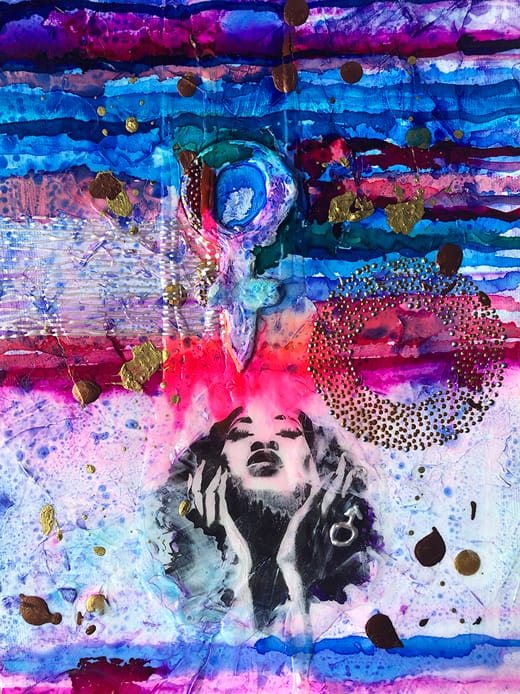 Women are incredible creatures, filling big shoes as mothers, lovers, caregivers, housekeepers, wives, and friends, all while working 40 hours or more a week. In my paintings, I portray our ability to do it all. I create space for women to appreciate and care for their bodies as much as they do the world around them that they nurture and protect. By painting women's bodies, I feel that I am helping to build a world where we recognize health and beauty is relative to each of us individually, and incomparable to others. My art is meant to inspire women to look at their "imperfections" like stretch marks and see that there is beauty in them. Mine are from my son, reminding me of the road I traveled to have him. I have worked hard to be at a place in my life where I can look in the mirror and love what I see, I want to welcome other women into a world where they don't apologize for their bodies, but recognize the power they hold."
Nicole works as a graphic artist for Dickies and freelances as a children's book illustrator. One of her biggest goals in the next 5 years is to continue illustrating these books. I Am Wonderfully Made, is written by Kimberly Barrett Luttery and illustrated by Nicole. This book follows Nicole's beliefs closely as it is about children learning to love themselves. She also illustrated Grandma Had a Grandma Too, also written by Kimberly Barrett Luttery. Both books are available on Amazon and Barnes and Noble.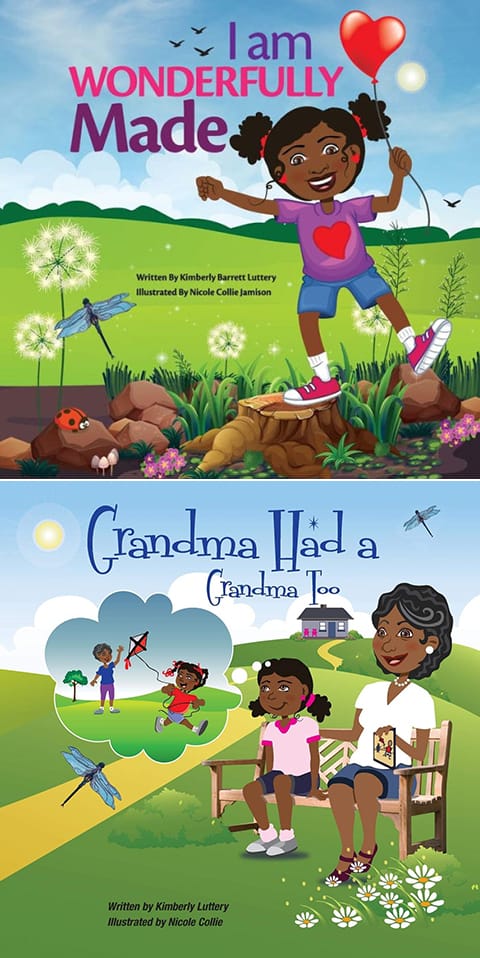 I illustrate children's books for the same reasons that I paint, my goal to nurture self-worth. If self-worth is instilled in us as children, we become much better adults. Professionally I want to continue working in a creative department. It is where I can live my best life, and that is extremely important to me."
Working in a fast-paced creative environment, Nicole must be very disciplined at making time to be creative in her free time due to the demands of working 40 hours a week as a graphic artist. She feels the best way to get out of a rut is to put paint on canvas every day. Even if she doesn't like the finished product, she feels she may discover something new and have a breakthrough.
Nicole feels connected to the Dickies brand and is inspired to wear them because of an episode of Saturday Night Live when Halsey performed while painting in a pair of white Dickies bibs. "That image stuck with me. The comfort and ease of the material while she painted and sang was amazing. It is comfort that drives me," she says of the experience.
Through the "Yours to Make" campaign, Dickies celebrates those who make what they love any chance they get. Nicole lives this everyday through her artwork.
Yours to make" means this is my life to make. I am the creator of my world. I am authentically me with no apologies."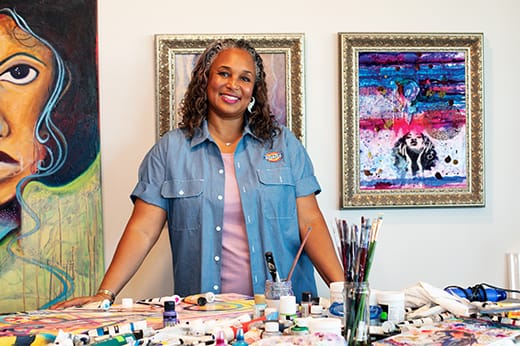 Check Out Nicole Collie-Jamison: Website | Facebook | Instagram |