Georgia-Based Custom 4x4 Builder
A Dickies Maker Story
Meet Chris Giddens, Owner of Short Stack Custom Krawlers
Turning an interest into a job
"This all started out as a hobby."
If you're anything like Chris Giddens, you believe that life is too short to stay stuck. He and his crew at Short Stack Custom Krawlers come from a long line of good-hearted, hard-working people, who often refuse to play the hand they're dealt.
At Short Stack, they customize Jeeps, Trucks, and SxS's to become next level pieces of off-roading and aesthetic mastery.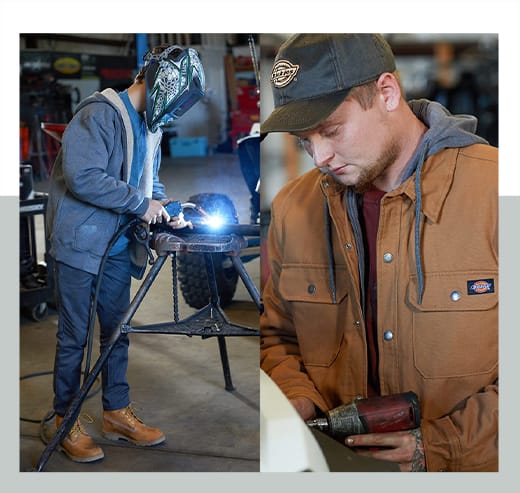 "I kind of did it on the side, piddled around, bought a Jeep, started building it. People started calling, messaging, asking if I could build them one. It turned into a full-time job. So, I left a family-owned and operated business, which was pretty difficult. But I did, and here I am." Chris and his crew don't just do this because it's a fun way to make a living either, like him, the whole crew shares an obsession with custom Jeep, Truck, and SxS upgrades. Beyond the passion is a real sense of integrity to raise the bar on what custom work can and should be. And they provide this on a local-level, making it all the more meaningful.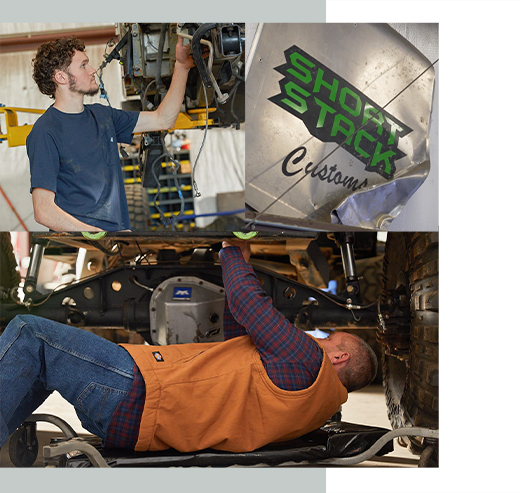 "We specialize in one-off custom suspensions, LS conversions, tube chassis, roll cages." But beyond what they offer what really matters is who all is working on it. Chris has assembled a team of gear-heads that share his passion.
"I've got a good crew. I've got a bunch of young enthusiasts who love doing this kind of work. They all go ride, they all go outdoors, they like off-roading, and got a passion for this job."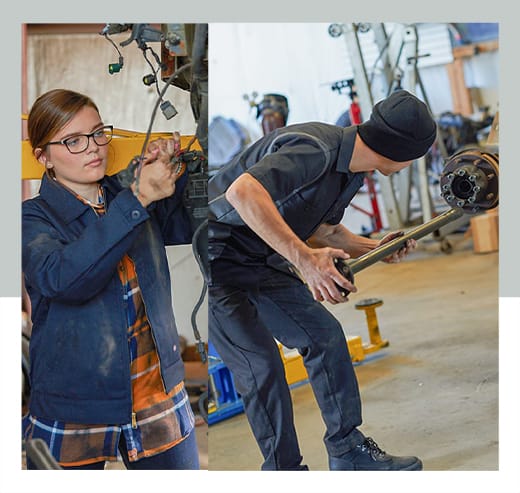 Doing what you love with a group of impassioned folks that love it just as much are the ingredients to making it all work. Now, the only question for Chris is – where does it all go from here? "We're just gonna keep rockin' on with it, building some cool rigs. "We're having so much fun, it shouldn't be allowed."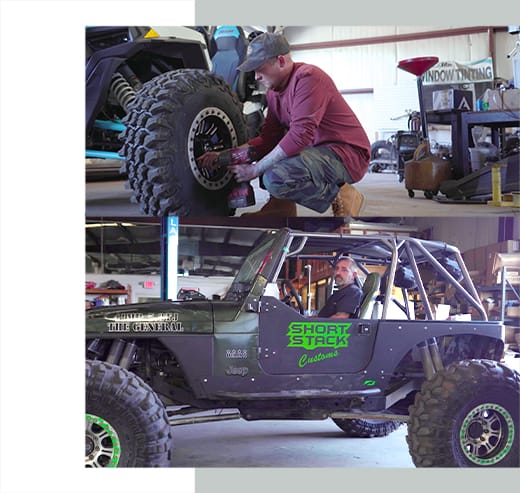 Check Out Short Stack Custom Krawlers: Website | Facebook | YouTube |