Denver-Based Custom Van Builder
A Dickies Maker Story
Meet Tatiana Garcia, Custom Van Builder
Turning adventures into a career
"I do everything from the insulation, putting in cabinets, putting in fans, windows. You name it, I can do it."
Tatiana Garcia is a builder of vans for Vanlife Customs. It's a Denver-based company that is set on making your van dreams come true. Whether you're a mountain biker, climber, hiker, digital nomad, full-time traveler or weekend warrior; they will aim to build the van that is just right for you. The clients Vanlife Customs builds [or creates] for is not so different from Tatiana herself.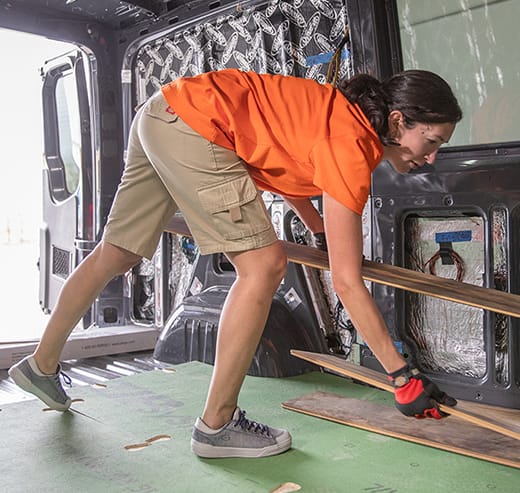 "I've always wanted to work with my hands, but that was not the path I was on before. A year and a half ago I started becoming obsessed with everybody else's vans on YouTube, on Instagram, and I wanted something like that for myself, but I couldn't necessarily afford a van that someone else made for me, like Vanlife Customs makes."
Tatiana then quit her job to make good on her dream. She got a van of her own and started diving into the building. It started with inspiration found online and led to ideas of her own. Four months later, she had built a van for herself that cemented the joy she finds in making. She joined Vanlife Customs and her hobby would now be her life.
"My favorite part about working at VanLife Customs is getting to work with my hands and getting to figure out what a project is going to look like, talking it through and figuring out how we're going to make it work, and then being able to see it right in front of us."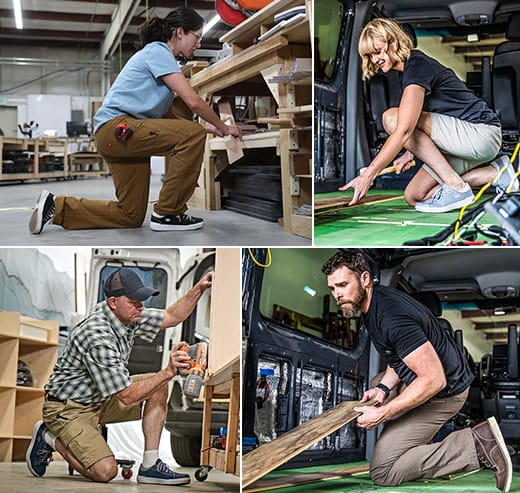 The passion goes beyond her own feelings of satisfaction once completing a build; it is an incredible experience hearing where customers are going to take their new rigs and knowing all the fun adventures that they will have for years to come.
"When the people come back and they can see the van that they have been dreaming of and their face lights up, and you get to know that you were a part of building that; that's definitely one of my favorite things."
Tatiana finds the job very gratifying: being able to create something tangible, creating dreams and adventures, but most importantly helping others get to explore what she loves so much – the outdoors.
Tatiana will always be a dreamer herself, but now she gets to make dreams come true for others.
Check Out VanLife Customs: Website | Facebook | Instagram