Dickies' Ad NOSTALGIA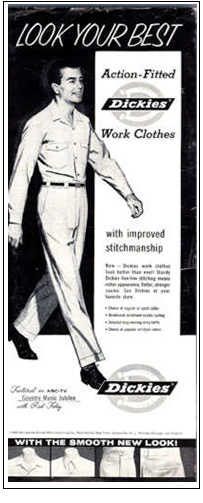 1950s
This ad from the late 1950's illustrates Dickies' continuing emphasis on quality for the consumer. Now, as then, Dickies is renowned for the quality of the garments we produce, and also for our styles, our price, and our guarantee that you as our consumer will be satisfied.
---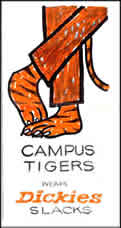 1960s
Dickies ads have not always been product driven. This ad from the 1960's pushes "the main man on campus" idea. A person who wears the Dickies brand knows and understands that they want quality assurance as well as the best price for the clothes they wear.
---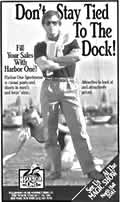 1980s
Dickies doesn't just produce work clothes. This ad from the 1980's illustrates our product line for the casual clothes wearer. We don't produce our Harbor One line anymore, but we do have a wide selection of Denim, Women's Wear and Kid's Wear for you to choose from.
---
1990s
Many ads in the 1990's have been focused on the career a person in the workforce may have. And how Dickies continues to make sure that whatever their job may be, if they are wearing the Dickies brand they are wearing more than 75 years of quality, durability, and comfort.
---