The Olive Garden uniform for waiters and waitresses is easy to remember. It's all black. From neck-to-toe. Gone are the days when Olive Garden servers wore crisp white shirts with colorful neckties prone to dipping into the dipping oil, salad dressing and pasta sauce.
Today's all black look is more modern and easier to maintain in a job that's focused on serving plates swimming in bright red tomato sauce. Basic black looks cleaner and makes servers stand out more in crowded restaurants.
Other options that deviate slightly from the norm--yet maintain school dressing standards--can help your child feel more unique. The girls' Super Skinny Fit Pant is another option that showcases a stylish fit that can help set her apart.
Olive Garden Uniform
A server's black apron is provided by Olive Garden. Other pieces of the Olive Garden uniform are the responsibility of the waiter or waitress. Since this is clothing that's worn every shift and washed frequently, it's smart to buy workwear that's affordable, comfortable, durable and easy-care.
This is the clothing Olive Garden servers are responsible for providing for themselves:
Men's black long-sleeve button shirt or women's black long-sleeve button shirt. The shirt's top button may be left unbuttoned; the shirt should be neatly tucked in at all times. (Note: Ties are no longer worn as part of the Olive Garden uniform as they were for over 30 years.)
Men's black dress pants or women's black dress pants or black cargo skirt. Because waiters and waitresses have to bend and stretch a lot while doing their job, look for bottoms with a bit of flex or stretch. (Note: If you wear a belt with your pants, it should be black.)
Black non-slip shoes with black socks. Shoes can be slip-ons or ties as long as they have slip-resistant soles that provide traction on wet or greasy floors. Good restaurant shoes provide both comfort and safety. Get tips for choosing the best shoes for waiters and waitresses.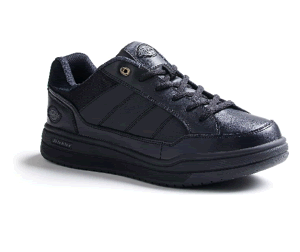 If you have specific questions about your Olive Garden uniform, makes sure to ask your manager.
Why basic black reigns in restaurants
Ever wonder why so many restaurant servers are required by their employers to wear black as their workwear uniform? Most restaurants want all their waiters to look the same, so they can be found easily when they're needed. However, many employers don't want to provide uniforms. If they specify colors such as a light blue top with gray pants or skirt, there are so many different shades of blue and gray, it's impossible to achieve a uniform look. Requiring waiters and waitresses to wear a black top and bottom or white top, black skirt or pants is difficult to mess up. And lucky you, black doesn't show food stains!
---