Dickies Fort Worth Retail Store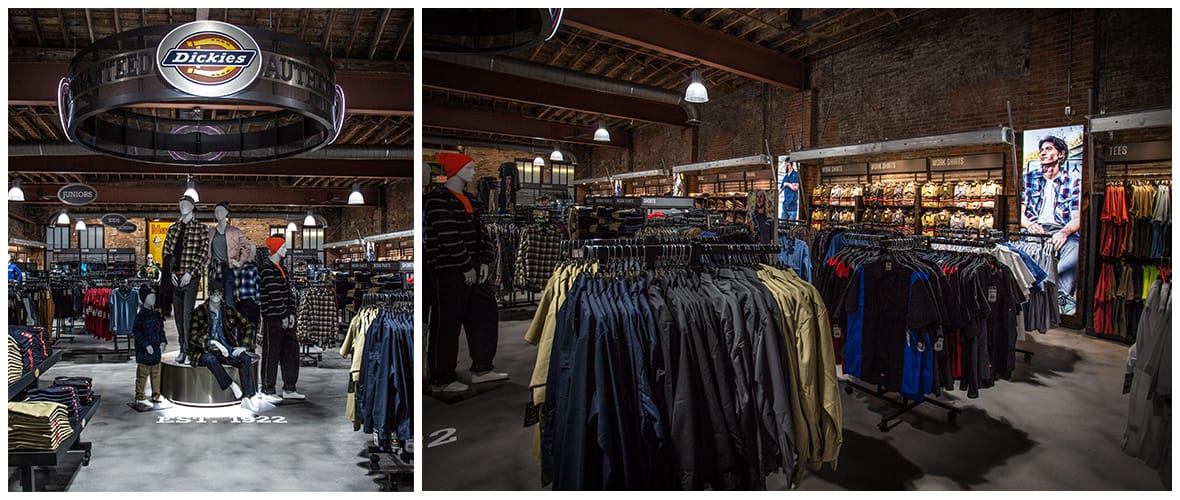 Enjoy everyday low prices in-store today!
---
521 W. Vickery Blvd.
Fort Worth, TX 76104
(817) 877-0387
Mon-Sat: 9:30am- 6:30pm,
Sun: 12pm-5pm
Get map and driving directions
---
As a leader in the workwear business for almost 100 years, Dickies has provided Texas natives the quality steel-toe boots, belts, durable work pants, and wrinkle-resistant work shirts that meet the physical demands of their jobs. The city of Fort Worth, where the history of Dickies begins, is home to Dickies corporate offices as well as the Dickies Fort Worth store. Providing durable work apparel and footwear for hard-working men and women, the Dickies Fort Worth store is your one-stop shop.
Virtually any physically demanding profession has dress standards for both safety and professionalism. Painters, medical personnel, plumbers, construction workers, baristas, or bartenders--Dickies Fort Worth will meet the demands of virtually any hands-on job. Workers who constantly bend, walk, and stoop can depend on high-quality FLEX fabric work pants that are easy wash-and-wear and are built to last. Long hours spent outdoors or in non-ventilated warehouses are easy to manage with sweat-resistant, moisture-wicking fabric that is also resistant to stains from grease, food, or wine.
What's more, medical professionals can find men's scrubs and women's scrubs at everyday low prices. Employees can look their best with wrinkle-free shirts and work pants that are as safe and comfortable as they are stylish and professional. Whether your job is dirty, hands-on, or simply requires you to look your best, Dickies Fort Worth will meet your needs. Visit this location today for the newest styles.