Clothing Technology Fact Sheet
Dry at Work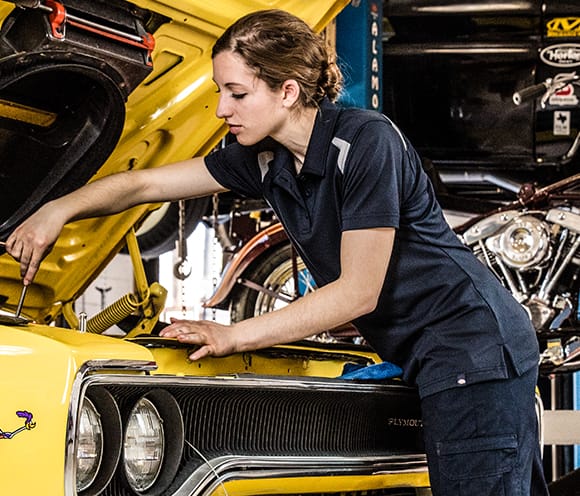 WICKING
Fast Drying Performance
When it's hot outside, you need garments that work as hard as you do. Dickies workwear with wicking technology moves sweat away from your body so you can stay dry as you work hard.
KEY CHARACTERISTICS
Moisture Management
Breathable
TEMP-iQ™ TECHNOLOGY
Maintain Body Temp
Finally a wicking technology that works with you. As you start to sweat, HeiQ Smart Temp helps to quickly move moisture away from the skin—keeping you dry. As you cool down, moisture evaporates more slowly to help you maintain ideal body temperature.
KEY CHARACTERISTICS
Cool at Work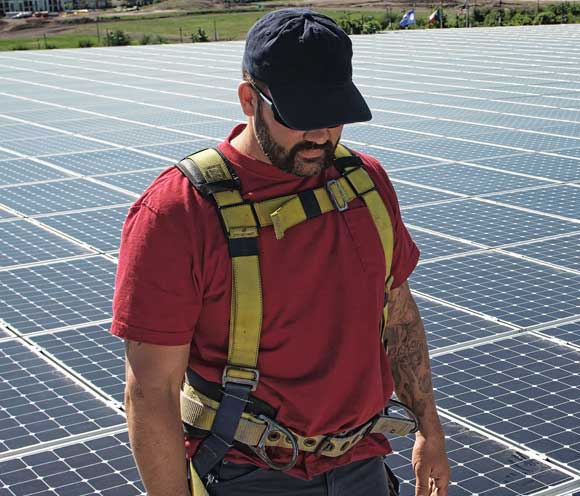 COOL CORE
Manage Your Sweat
Cool Core is a branded moisture management technology that evaporates sweat quickly to keep you drier and performing longer. The technology never washes out making it durable and long lasting.
KEY CHARACTERISTICS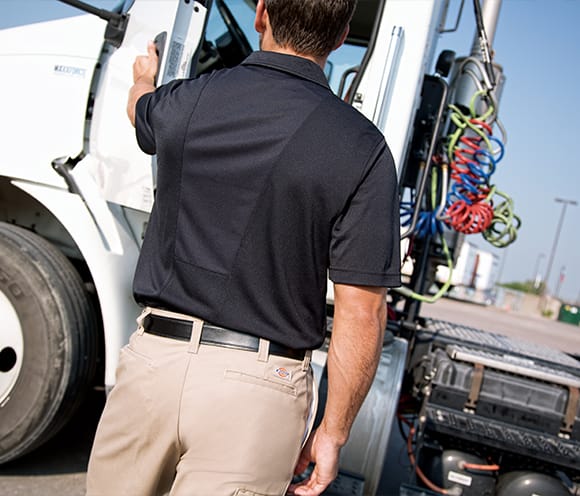 VENTILATION
Cooling through Breathability
Ventilated fabrics are engineered to move air to the areas of the body that sweat the most.
KEY CHARACTERISTICS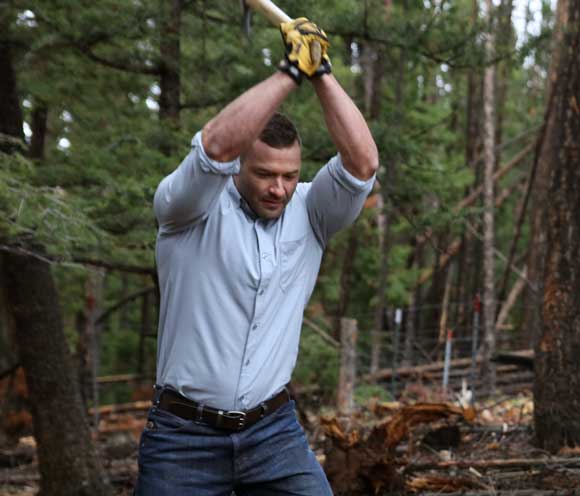 XYLITOL
Cool Touch Technology
Xylitol is a fabric finish that releases a cooling burst when it interacts with body sweat. This cooling sensation helps keep you comfortable even in the warmest of conditions.
KEY CHARACTERISTICS
Warm at Work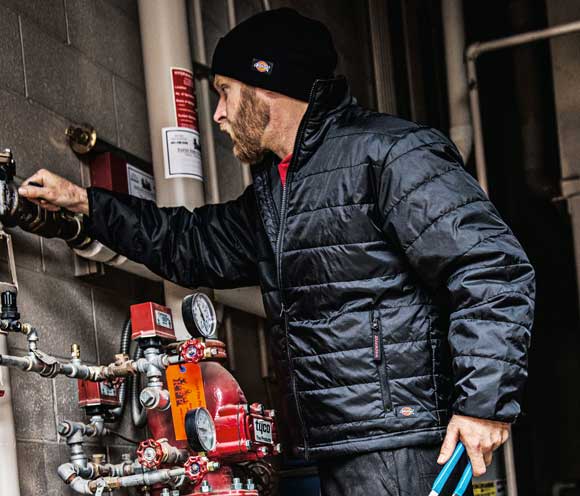 THINSULATE™
Lightweight Warmth
Get more warmth with less bulk. Thinsulate is a branded insulation that provides higher levels of warmth without the weight of traditional outerwear styles.
KEY CHARACTERISTICS
Lightweight
All Weather Protection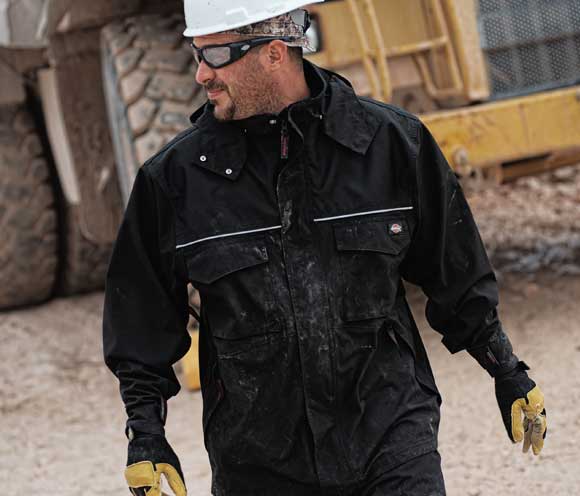 3-in-1 SYSTEM
Customize Your Comfort
Layering has never been easier with Dickies 3-in-1 system's technology. The outer shell can be worn separately or with a variety of liners based on the level of warmth you need to get the job done.
KEY CHARACTERISTICS
Customized
All Weather Protection
Protected at Work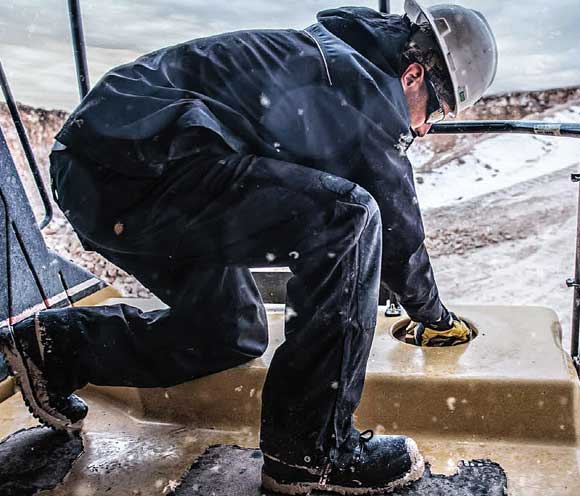 WATERPROOF BREATHABLE
Comfort Meets Protection
Waterproof breathable fabrics stand up to abrasion and repel rain and dirt while remaining breathable to keep you comfortable all day long.
KEY CHARACTERISTICS
All Weather Protection
Durability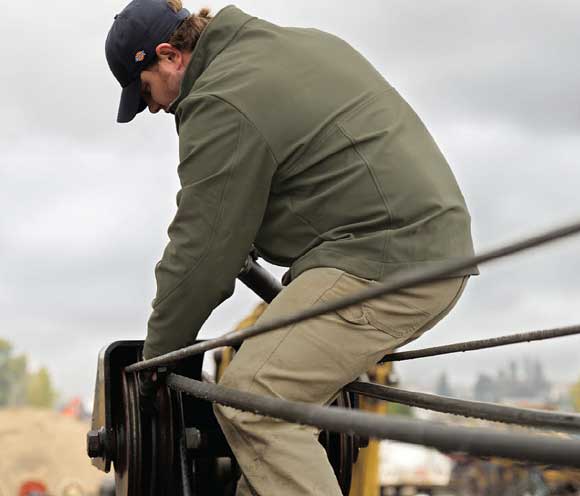 DURABLE WATER REPELLENT(DWR)
Keeps Water Away
Stay protected from Mother Nature by choosing fabrics that repel water and snow.
KEY CHARACTERISTICS
Weather Protection
Durability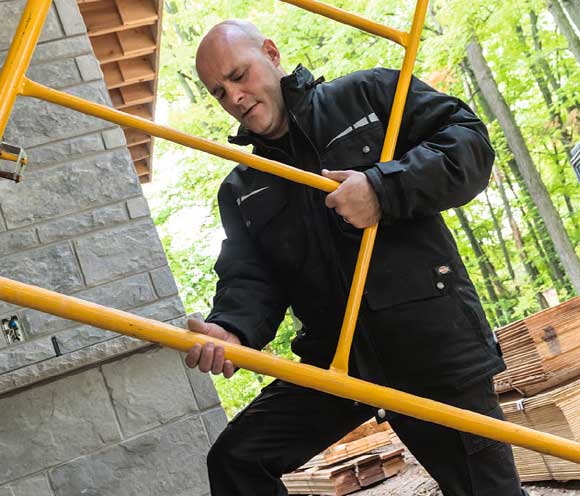 CORDURA®
The Ultimate in Abrasion
When the going gets tough, the fabric gets tougher. Cordura® is a branded technology that is 6X stronger than other workwear fabrics for the ultimate in durability.
KEY CHARACTERISTICS
Weather Protection
Abrasion Resistant
Comfortable at Work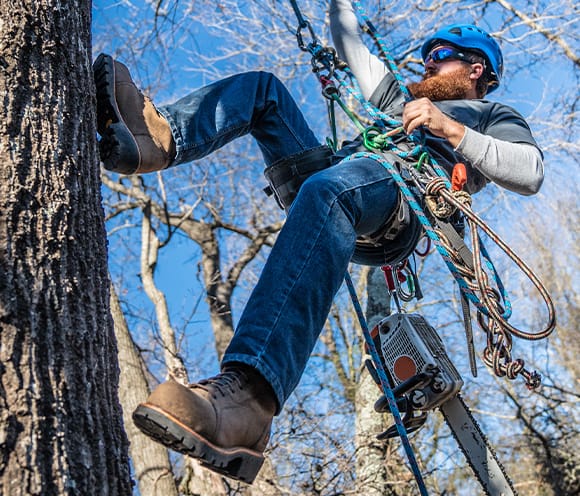 FLEX
Engineered to Move
Workwear has never been more comfortable. Flex fabrics are constructed to move with you while remaining durable and strong.
KEY CHARACTERISTICS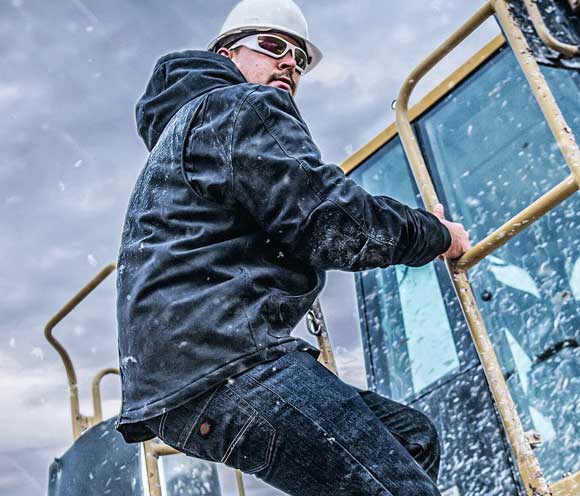 TOUGH MAX™
Next Gen Durability
Tough Max with Lycra combines comfort and durability. Fabrics are twice as strong as typical cotton fabrics and work just as hard as you do.
KEY CHARACTERISTICS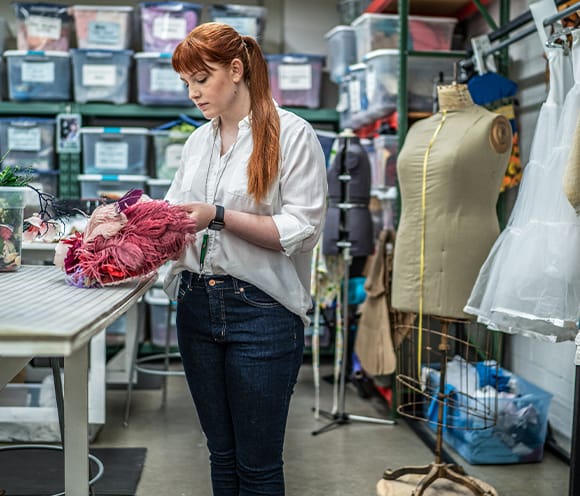 S GENE® TECHNOLOGY
Maintain Your Shape
Superior stretch and superior recovery, S GENE is a branded technology that provides softness and performance for the maximum in comfort and mobility.
KEY CHARACTERISTICS
Safe at Work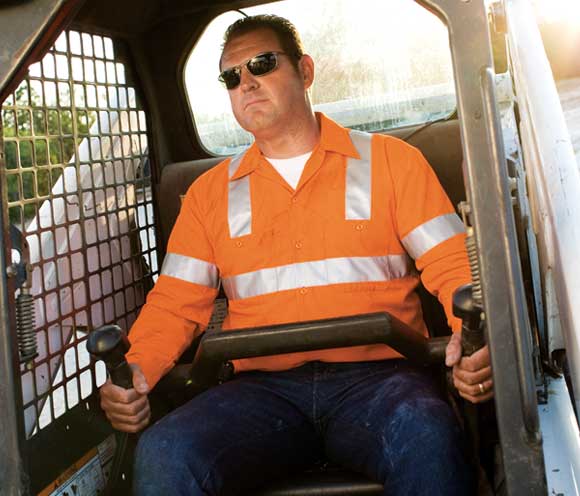 HI-VIS/E-VIS
Be Seen
Regulated high visibility and enhanced visibility garments combined bright colors and reflective trims to keep you safe on the job.
KEY CHARACTERISTICS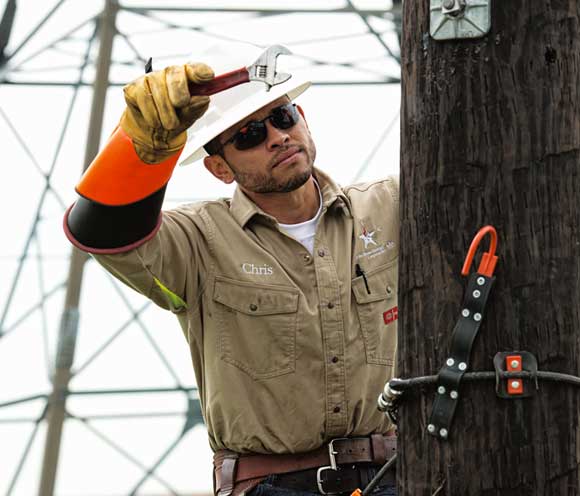 FLAME RESISTANT
Regulated Safety
Flame resistant fabrics are treated with a special finish that causes the garment to self extinguish when ignited.
KEY CHARACTERISTICS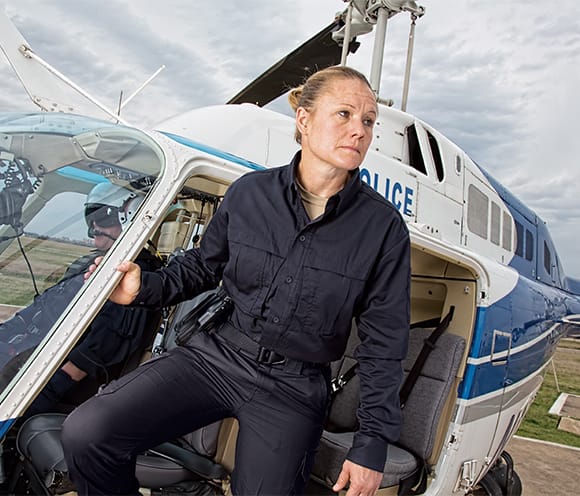 TACTICAL
Purposeful Design
Special jobs need special attention to detail. Our tactical garments are constructed to provide functionality for a variety of jobs from security to law enforcement.
KEY CHARACTERISTICS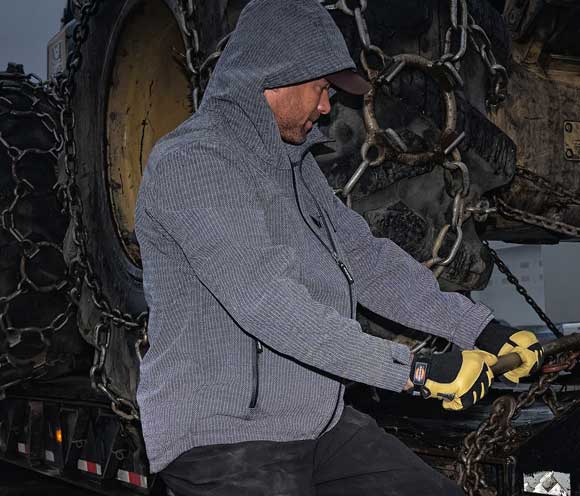 REFLECTIVE
Visibility On-and-Off the Job
Special reflective printing technologies provide visibility in low light areas, keeping our workers safe.
KEY CHARACTERISTICS
Smart at Work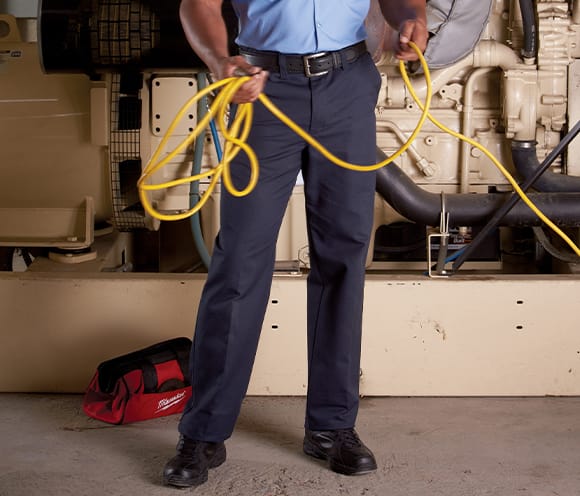 REPREVE®
Pants Made from Plastic
Repreve uses recycled plastics to construct fabrics that are not only good for the environment, but also appropriate for on-and-off the job.
KEY CHARACTERISTICS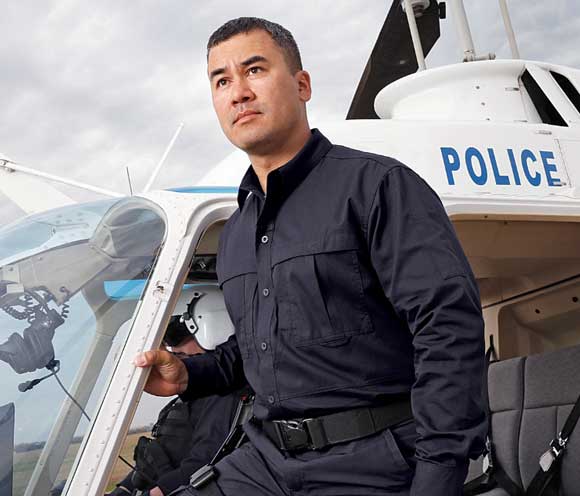 SORONA®
Eco-Friendly Fibers
Sorona is made from renewable resources and used in fabrics providing the ultimate in comfort, strength, and versatility.
KEY CHARACTERISTICS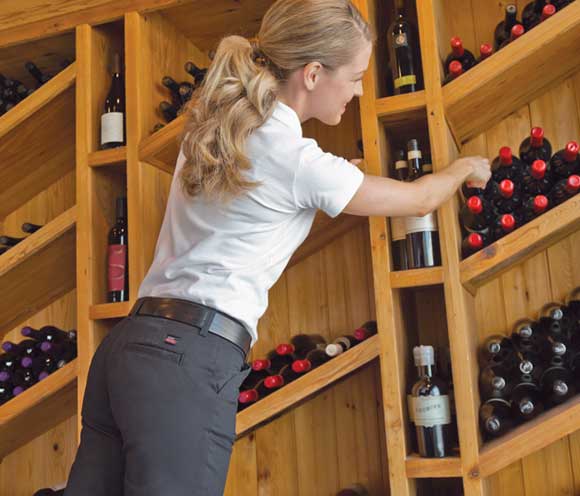 WRINKLE RESISTANT
Look Good. Work Great.
Never worry about having a professional appearance. Garments using wrinkle resistant finishes keep fabrics smooth and professional looking all day long.
KEY CHARACTERISTICS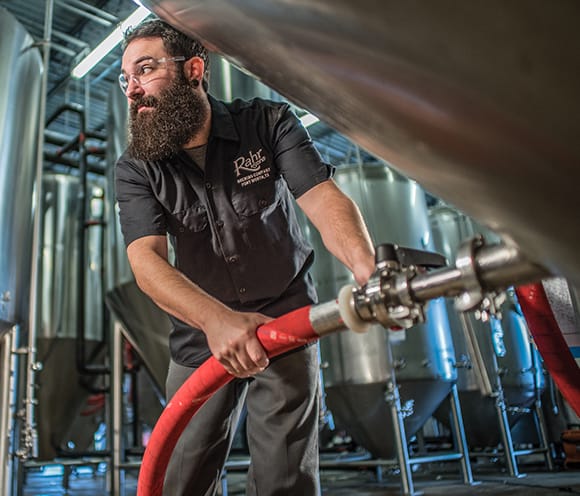 STAIN RESISTANT
Refrain from Stains
Keep stains away with stain resistant fabrics that lift dirt, oil, and other particles from your garment and prevent them from setting in.
KEY CHARACTERISTICS