Austin-Based Architectural and Furniture Designer
A Dickies Maker Story
Meet Brian Chilton, Architectural and Furniture Designer
"What makes our product unique is how much we care about what we're doing."

- Brian Chilton
Brian Chilton is both artisan and artist. As the lead of Brian Chilton Design, Brian and his team design and build architectural fabrication and custom furniture out of his shop in Austin, TX.
Brian honed his crafts in furniture design, master woodworking, and artistic welding in Santa Fe, NM before moving back to his native Texas to create work that integrates modern lines with organic materials.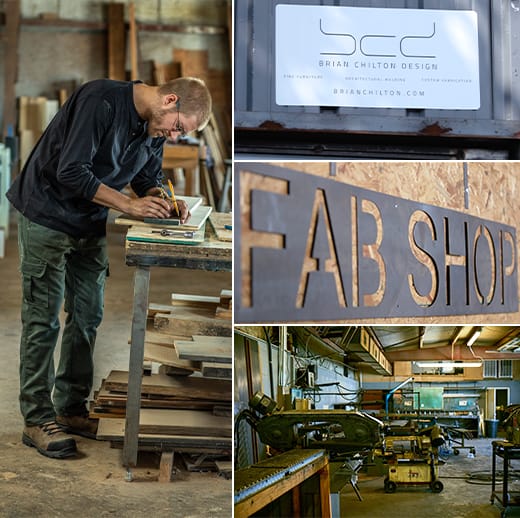 "My work is inspired by all different things. I love looking at the world and trying to make things that inspire me or my clients."
The group Brian leads is chock full of talent. The men and women that show up to his shop everyday are dedicated to their craft, designing and fabricating impeccable products for both residential and commercial clients.
This group is not afraid to get dirty. They work with materials like steel and wood, acrylic, glass, and upholstery. Though they have a range of styles and skills, but Brian's goal is usually putting industrial materials to use to create fine products. It may be using a raw steel material to make a traditionally wooden shape.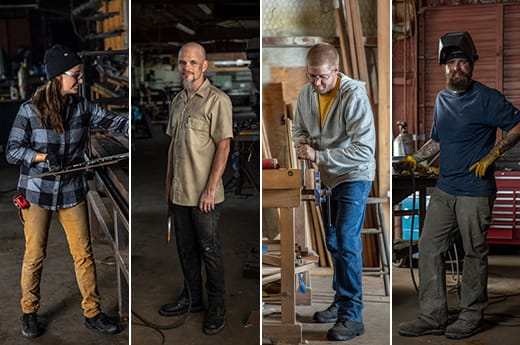 "We spend a lot of time on the front end and the back end making sure all the details are exactly the way we want, and it's honestly a lot of things that people don't notice or recognize, and I think that's what makes it unique."
It's this attention to detail that not only sets the products apart, but it gives a sense of pride to everyone on the team that they are creating something special and meaningful.
"One thing I feel like we are really good at is getting inside the client's head and having that be the style at the time. And not having our own desires aesthetically at the time influence the piece, so the client is getting exactly what they want."
Creativity abounds in the shop, so there is no shortage of finding new and interesting thoughts on how to bring designs to life. It's maintaining the client's directive and senses in mind that keeps the work on the path it should be on.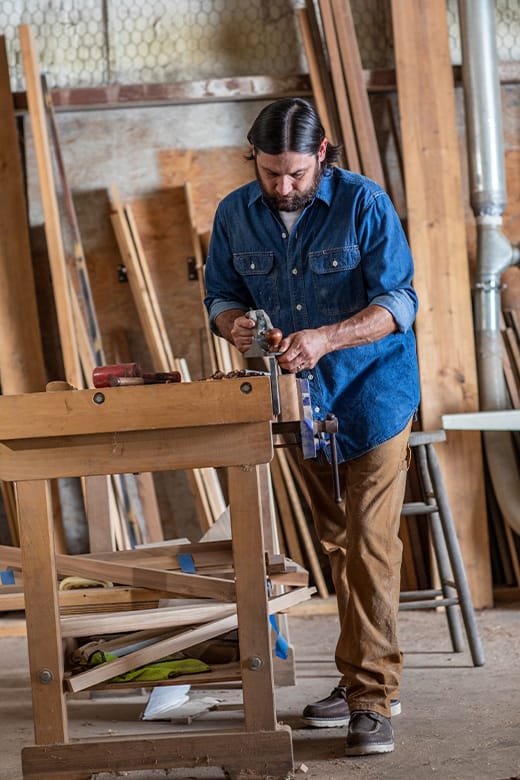 Owning a business has plenty of trade-offs in any industry, and for Brian it's no different. The behind-the-scenes duties of keeping the company running, managing people, and other aspects aren't always the most fun. However, it's the creative side that makes it all worth-while.
"The advice I'd give someone looking to get into this industry is to surround yourself with a really great team. This is a hard industry to do by yourself because there are a lot of moving parts, it's not just pretty pieces."
Check Out Chilton's Work: Website | Facebook | Instagram |