Leaving A Legacy Through the Land
A Dickies Maker Story
Meet Jason Walker of Starwalker Organic Farms
Using the Land to Teach Generations About Responsibility
The dirt and soil that Jason Walker tills every day is the same soil that his grandparents worked with their bare hands nearly 60 years ago when they originally bought the farm that was later bought by Jason's parents in the 70s.
"I was born and raised on the farm. I learned so many skills living on the farm, including good work ethic, how to grow and harvest a crop, how to run and work on equipment and so many life skills."
But after graduating from high school, Jason wanted to explore other options and moved away for college to start his adult life.
"I quickly realized how much I missed being on the farm and knew I wanted to raise my children in the same environment I had grown up in."
In 2012 Jason, his wife and kids took over the farm and began purchasing additional acreage to grow their capability, including livestock and shipping organic beef, pork and jerky to customers all over the United States.
"We farm over 1000 acres of crop ground and ship hay to feed stores and dairies, as well as individual customers for pet food. Here on the farm, we have over 80 Scottish Highland Cows, 50 Angus, and about 150 heritage breed pigs."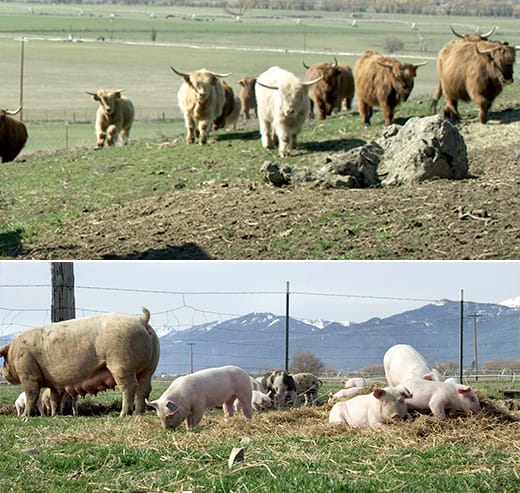 Starwalker farms is passionate about providing high-quality organic food to people and providing quality hay for animals. But they don't take shortcuts and take their responsibility to the land and to others seriously.
"The land, the soil, and creating a healthy environment has always been something that is important to me. I like to use the analogy of playing in a sandbox with tractors as a youngster, I basically get to do that on a big scale every day! It's what I've always known and always cared deeply about."
Jason isn't afraid of working hard and is always looking for a good investment into clothes that works as hard as he does. That's why he prefers Dickies workwear.
"As a farmer I'm always dirty, covered in grease, or going through fences and throwing hay around. I need clothes that are durable and tough. I don't want to have to buy new clothes all the time, I want them to last for years. That's what Dickies clothes have always been known for…durability. Dickies clothes are functional and last, so I can focus on farming and get the job done."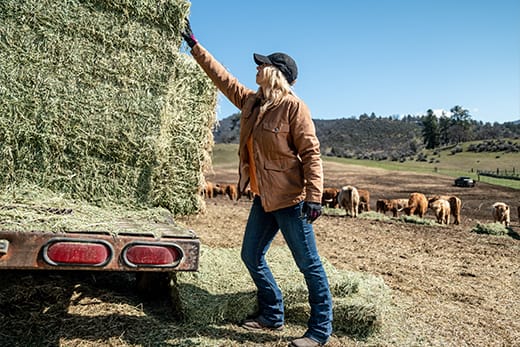 Jason's belief in investing in things that last isn't just limited to his Dickies workwear. Jason believes that his job isn't done until he's taught his children and future generations about the importance of a strong work ethic that keeps the land organic and healthy.
"I think that when you show your kids that you're willing to do hard work and strive for what you believe in; like healthy habits, healthy animals, healthy soil and land, that is such an important legacy to leave."
And that hard work has paid off for Jason as Starwalker Farm has been able to uphold certification as an Organic & Certified Humane farm, which is no small feat.
"Our standards are very high when it comes to animal care and that has been something that my wife and I are passionate about. The part that motivates me to keep farming is knowing that I am providing a good source of food for people. Also, knowing that I'm being a good steward of the land. I hope to pass that on to future generations and to show others how important it is to treat the land and animals with respect and care."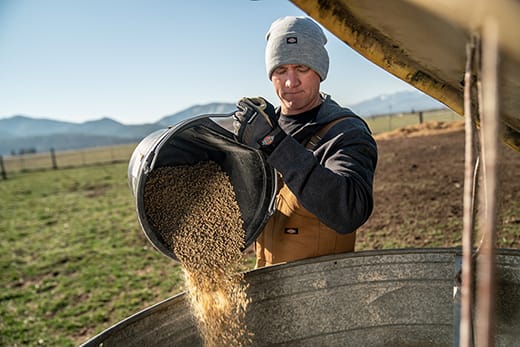 Organic isn't just a commitment to a passing trend, but a commitment to the land, animals and how they raise and produce quality food. Through accountability and transparency, Starwalker farms is able to consistently produce quality, safe and healthy products to people all over the United States.
But they've got their sights set on even bigger things in the future as they aim to be the go-to brand in the Organic Beef, Pork & Jerky industry in the next five years. With a vision to give their customers the taste of healthy organic meat raised directly on the farm, they continue to grow to a much larger scale to be able to ship to many more households around the nation.
"Our motto is to strive for excellence and provide a quality product and I am not willing to waiver from that, no matter how big the problem is. Sometimes we have to pivot and refocus but working as a team with my wife, our team of employees, and our family members is key."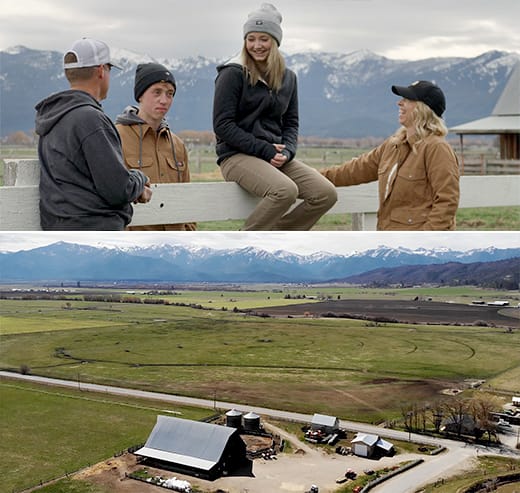 Check Out Starwalker Organic Farms: Website